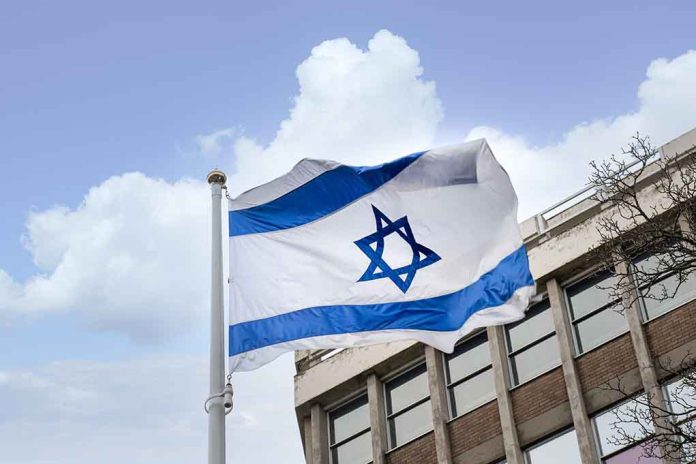 Benjamin Netanyahu Making Huge Comeback in Israel
(RepublicanPress.org) – Prime Minister Yair Lapid rose to power in Israel in July after his predecessor, former PM Naftali Bennett, made a motion to dissolve parliament. The action triggered a November election to decide who would become the new Israeli leader — and history is repeating itself.
On November 3, Lapid conceded the election to his competitor, former Prime Minister Benjamin Netanyahu, who had already held the position twice before. The Times of Israel reported that the outgoing PM wished the newly-elected leader "luck for the sake" of the state and the residents of the country. According to reports, Netanyahu's bloc took a 64-seat majority in the elections last week.
Congratulations to @netanyahu on a historic victory.

Israel has once again proven the strength of its democracy. I have every confidence that our great ally will move forward from strength to strength.

— Nikki Haley (@NikkiHaley) November 3, 2022
Netanyahu served as the prime minister of Israel in the late 90s and again from 2009 until last year. The country's parliament decided in 2021 to remove him and form a new government. In hopes of healing division in the nation, the new coalition of opposing parties was supposed to rotate power between Bennett and Lapid — each serving two-year stints. At the time, Netanyahu promised to return — and he has.
According to BBC, the freshly elected leader plans to make it more affordable to live in Israel, "restore security," and vowed to protect "all the citizens" of the nation.
Former Israeli Ambassador to the United Nations Danny Danon said before Netanyahu's win that his victory would mean a future of working with the US to address "the issue of Iran," Fox News reported.
Copyright 2022, RepublicanPress.org