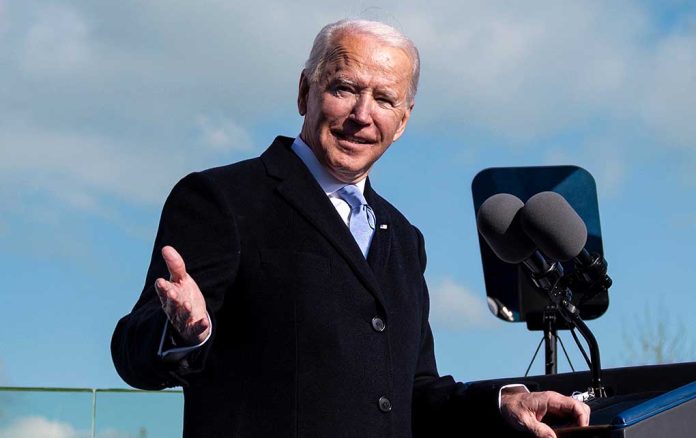 New Report Proves Just How Much Big Tech Is Coddling Biden
(RepublicanPress.org) – When controversy erupted on social media platforms surrounding former President Donald Trump, big tech companies banned him from their sites. However, a new report suggests that technology giants like Facebook, Twitter, and Google do the opposite with President Joe Biden.
On Thursday, April 21, Media Research Group (MRC) released a report detailing an analysis of instances of social media platforms censoring content unfavorable to Biden. The study covered two years ending on March 10, 2022.
MRC's CensorTrack uncovered 646 instances of Big Tech deleting content, banning users, and imposing other restrictions on users posting information criticizing Biden. The media watchdog's tally also included 140 instances of social media platforms censoring content about the New York Post's shocking 2020 exposé discussing Hunter Biden's laptop.
Big Tech Censors Biden Criticism 646 Times Over Two Yearshttps://t.co/6plaYJtfuy

— Tom Fitton (@TomFitton) April 21, 2022
Additionally, MRC uncovered 232 instances of censorship regarding materials calling out what it described as "Biden's notoriously creepy-feely behavior" around females and children. For example, on one occasion, Facebook reportedly deleted photographs that appeared to show Biden kissing one of his granddaughters directly on the lips.
Coincidentally (or not?), MRC also found that most mainstream media companies showed preferential treatment toward Barack Obama. The Washington Post (WAPO) reported in 2008 that MRC determined that only about 5% of articles painted Obama in a negative light. Surprisingly, WAPO conceded that Obama received more media coverage than his Republican opponents.
Do you think Congress should pass new legislation regulating Big Tech companies?
Copyright 2022, RepublicanPress.org