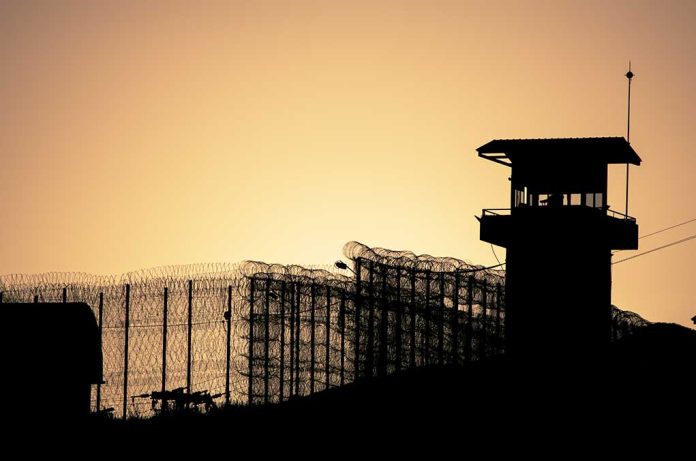 (RepublicanPress.org) – On November 2, 2021, former Las Vegas Raiders wide receiver Henry Ruggs III was driving with his girlfriend after leaving a friend's house. The former athlete had been drinking that morning and reportedly didn't remember getting in his Chevrolet Corvette Stingray. According to ESPN, Ruggs was driving at about 156 mph when he hit Tina Tintor's Toyota RAV4, driving it nearly 600 feet. Sadly, the woman and her dog, Max, died in the flames following the crash.
On August 9, a Clark County District judge sentenced Ruggs to three to 10 years incarceration for driving while under the influence resulting in the death of another person. He pleaded guilty to the charge in May, entering into a plea agreement to avoid trial. NBC News revealed the defendant's statement about the matter. Ruggs said he was prepared to pay for his crimes and was disheartened about Tintor and her dog's deaths and the impact the tragic event has had on those who loved her.
Henry Ruggs III was sentenced between 3 to 10 years in prison after pleading guilty to driving 156 mph under the influence and killing a 23-year-old. https://t.co/pmC0XhRM6b

— USA TODAY (@USATODAY) August 9, 2023
Chief Deputy District Attorney Eric Bauman said the case was  "horrific," according to a statement. He stated the crash wasn't what killed the young lady and her dog, which would've been bad enough, but they burned to death. That's what "haunts" him. Bauman said that fact "never leaves [his] mind."
Tintor's family also released a statement at the sentencing. ESPN reported that it said they hoped the tragedy would lead to "positive change in the world." The victim's family also thanked their community for the love and support they've received over the years, proving to them they didn't have to go through this terrible time in their lives alone. They also appreciated the fact that the people of Las Vegas and their church were there to support Tina and Max.
Copyright 2023, RepublicanPress.org