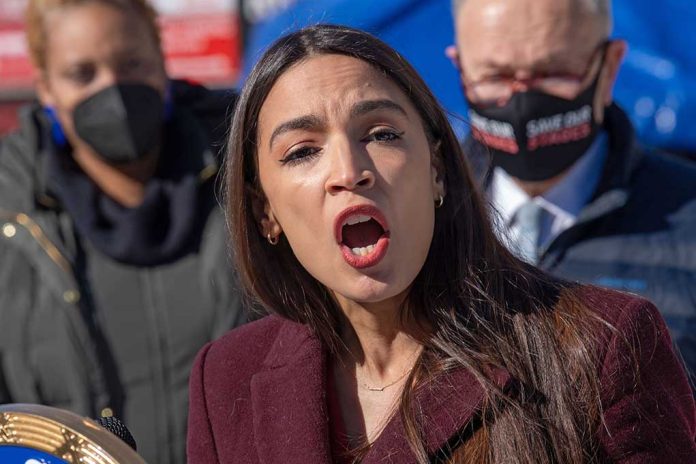 AOC-Backed Candidate LOSES – It's Over
(RepublicanPress.org) – Democratic candidate Jessica Cisneros, endorsed by progressive Representative Alexandria Ocasio-Cortez (D-NY), recently ran for a congressional seat in Texas against the incumbent Representative Henry Cuellar (D-TX). The competitive race was so close between the two that it triggered a runoff election and a recount, which was finalized on June 21 — and Cisneros lost.
Although Cuellar lost some Democratic support because of his pro-life stance, he was certain the margin would hold and enable him to have a chance to continue his time in the House of Representatives.
My statement below on the Final Election Results: pic.twitter.com/BkLpkCDm2B

— Henry Cuellar (@CuellarCampaign) June 3, 2022
Cuellar has criticized his party's stance on abortion and their border policies. In July 2021, he joined Senator Lindsey Graham (R-SC) in sending a letter to President Joe Biden and DHS Secretary Alejandro Mayorkas asking for a border czar to oversee the crisis.
Graham-Cuellar Letter pic.twitter.com/J8IyrdEhi5

— Lindsey Graham (@LindseyGrahamSC) July 30, 2021
Cuellar also voted against his party's attempt to codify the protections for abortion granted by Roe v. Wade. Since the Supreme Court leaked about the topic of abortion rights in America, women's rights have become a hot topic for many voters.
Cuellar ultimately won his spot by only 289 votes after the recount. Now he will face one of the Latina women the Republican Party has dubbed the "Triple Threat," Cassy Garcia.
Copyright 2022, RepublicanPress.org