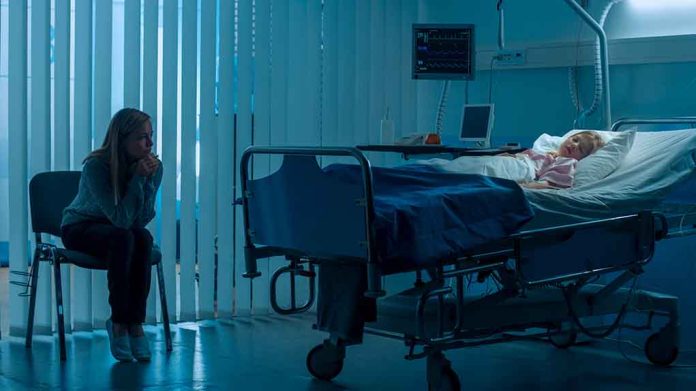 (RepublicanPress.org) – Hepatitis, or an inflammation of the liver, infects nearly 100,000 individuals a year. Health officials in several countries recently launched an investigation into a mysterious illness resembling viral hepatitis spreading among children.
On April 15, the Alabama Department of Public Health announced an investigation into a recent outbreak of hepatitis afflicting young children. Experts aren't sure what's causing the illness. They noted, however, that they have positively identified nine children under the age of 10 who have tested positive for Adenovirus 41, a prominent cause of diarrhea and liver disease among underaged individuals. Two of them needed liver transplants.
Since November 2021, ADPH, in collaboration with #pediatric healthcare providers including hospitals who treat children and the CDC, has been investigating an increase in #hepatitis in young children. Read our full #NewsRelease at https://t.co/FgcIJTUcyB. pic.twitter.com/f8J6gf2rpZ

— Alabama Public Health (@ALPublicHealth) April 15, 2022
Health officials haven't been able to uncover an epidemiological connection between the impacted children. Additionally, none of them had any other underlying health-related issues.
Similarly, the World Health Organization (WHO) recently announced that public health officials in Scotland reported 10 severe cases of acute hepatitis in children under 10. By April 8, officials recorded 74 hepatitis infections in young children throughout the United Kingdom. However, officials have only been able to identify one epidemiologically linked case, so far.
New Disease Outbreak News from @WHO:

Acute hepatitis of unknown aetiology – the United Kingdom of Great Britain and Northern Ireland https://t.co/Cdd5zITDIG

— Maria Van Kerkhove (@mvankerkhove) April 15, 2022
The WHO received reports of fewer than five possible cases of hepatitis among young children in Ireland and three confirmed cases in Spain in children ranging from 22 months to 13 years old.
So far, no children have died due to the spread of this mysterious illness. However, officials continue looking for a possible association between the hepatitis cases and adenovirus infection in hopes of finding more solid answers.
Copyright 2022, RepublicanPress.org