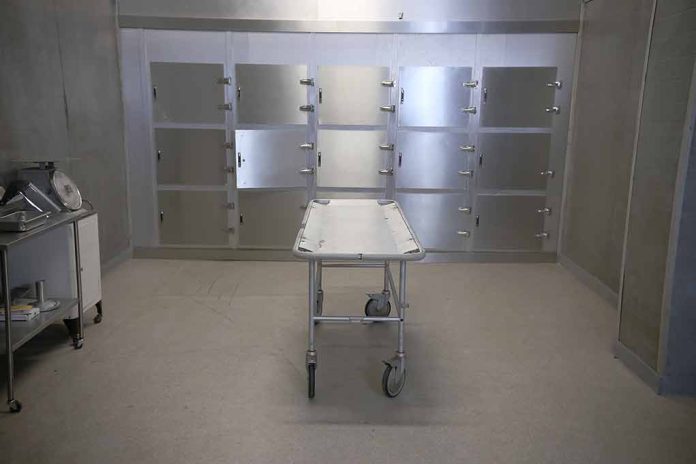 (RepublicanPress.org) – According to a late 2022 report from MIT Technology Review, about 20,000 people across the United States donate their bodies to science and education. The practice provides a necessary resource for medical personnel and students learning to enter the field. Families trust those working in the morgue to respect their loved ones who give of themselves to train the next generation of doctors. Unfortunately, that's not always the case.
On June 14, a federal grand jury indicted six people in an alleged trafficking scheme that involved stolen human remains. The indictment claims that Harvard Medical School morgue manager Cedric Lodge stole body parts and organs donated to the school between 2018 and 2022 that were scheduled for cremation. Instead of letting the parts go through their intended process, he allegedly moved them to his home in New Hampshire, where he and his wife, Denise Lodge, sold them.
Two of the other defendants, Katrina Maclean and Joshua Taylor, were reportedly buyers on the other end of the deals. According to the indictment, they also visited the morgue at Harvard Medical School to pick what they wanted to buy. Other times, the Lodges allegedly shipped the remains over state lines. Once they received the parts, Maclean and Taylor are accused of reselling the parts.
In a separate but related scheme, the grand jury believes Candace Chapman Scott stole remains from a mortuary and crematorium in Arkansas, which she then sold to another defendant, Jeremy Pauley. He then reportedly sold them to other people, including the sixth defendant in the case — Matthew Lampi.
Harvard Medical School Deans George Q. Daley and Edward M. Hundert released a statement about the incident, calling Lodge's alleged actions an "abhorrent betrayal." The deans also apologized on behalf of the school for any pain the employee's accused actions caused the "donors' families and loved ones." United States Attorney Gerard M. Karam said the "crimes defy understanding."
If found guilty, the defendants could face up to 15 years behind bars.
Copyright 2023, RepublicanPress.org