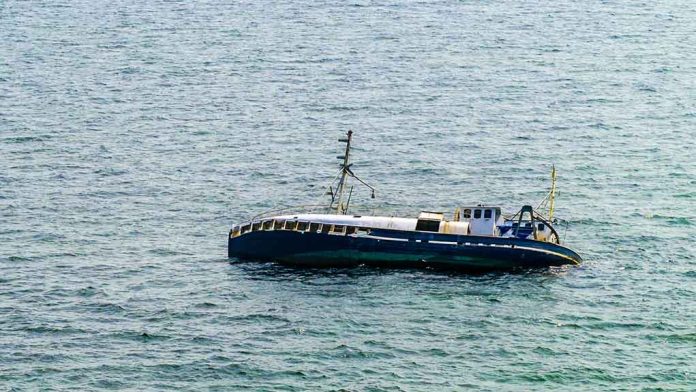 They're DEAD – Migration Tragedy Reported!
(RepublicanPress.org) – When immigrants travel to the United States in search of a better life, sometimes tragedy happens along the way. On July 24, a speedboat headed to Miami, filled with over 40 people, capsized near the Bahamas, killing at least 17 Haitians. According to Fox News, Philip Davis, the islands' prime minister, said the vehicle may have been participating in a human smuggling operation.
Among the dead were one baby, one man, and 15 women. The Royal Bahamas Police rescued 25 more people from the water but believe more are still missing.
Miami-bound boat capsizes off coast of the Bahamas, leaving at least 17 Haitians, including an infant, dead https://t.co/g2Kp561zns

— Fox News (@FoxNews) July 25, 2022
Davis spoke out after the incident, trying to encourage other migrants to consider alternatives in their quest to leave their countries without taking on such a great risk. Fox News reported that so far in 2022, the Coast Guard has picked up over 6,100 people trying to make the trek over the high seas. Meanwhile, in April, the Army's naval forces reportedly saved 48 people after a boat went down off the coast of Lebanon.
There have been other deadly incidents involving migrants recently as well. In San Antonio, Texas, 53 illegal immigrants smuggled into the country in the back of a tractor-trailer died after the driver allegedly abandoned the vehicle in the sweltering southern heat. The men accused of being involved in the smuggling incident are facing charges over the deaths.
What do you think the government can do to stop these tragedies?
Copyright 2022, RepublicanPress.org