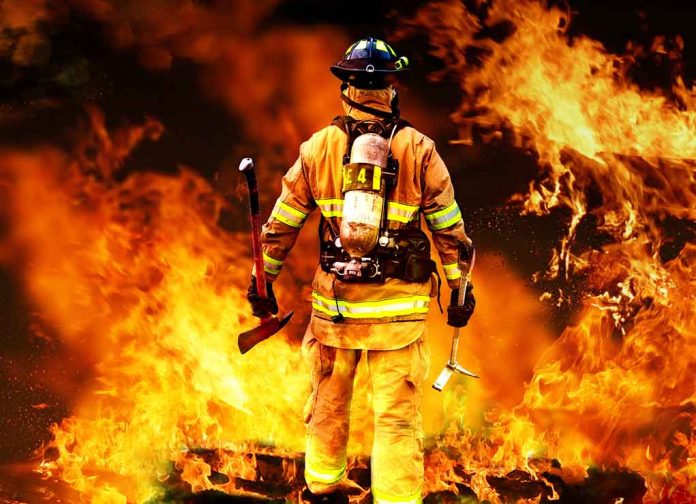 3 People DEAD – Gunman Suddenly Attacks!
(RepublicanPress.org) – In 2022, America has witnessed a slew of deadly shootings, from an elementary school in Uvalde, Texas, to an Independence Day celebration in Highland Park, Illinois. On August 28, another such tragedy struck a home in Houston, only this time, the shooter lured out his intended targets.
During the early morning hours that day in Texas, an unidentified man set fire to a multi-room rental complex following his eviction. As the remaining tenants ran for their lives, the gunman allegedly started picking them off with a shotgun. In all, the man killed three people and injured another two.
A man evicted from a Houston apartment building started several fires at the site early Sunday, then opened fire on the other residents as they fled the blaze, police said.https://t.co/5qpxrHgiA7

— USA TODAY (@USATODAY) August 29, 2022
Police Chief Troy Finner addressed the public during a press conference to relay the latest about the attack. He said both the fire and police departments arrived on the scene and were met with gunfire. During the exchange, authorities fatally shot the suspect, so his motives for the shooting remain unclear, although Finner suspects his eviction may have been a "trigger point," per his comments at a news conference.
Officials did not name the suspect nor any of the victims, and the investigation is still ongoing. Finner said during the news conference that he was saddened by the state of the nation, stating he's seen things he "hasn't seen before in 32 years" on the force. He also asked the public to pray for the victims' families.
Copyright 2022, RepublicanPress.org