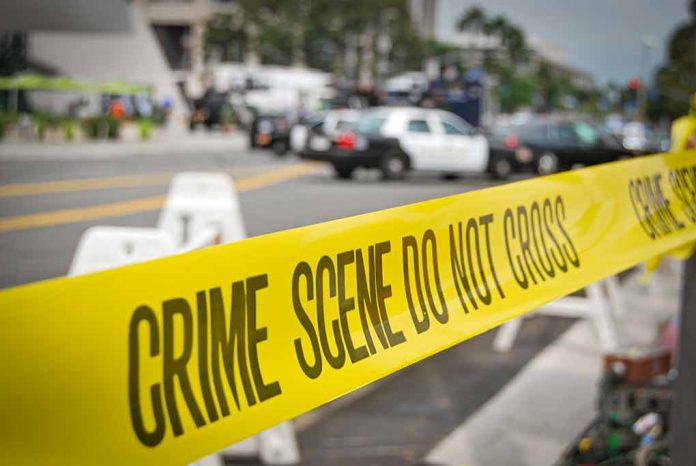 (RepublicanPress.org) – Americans have honored US military personnel who paid the ultimate price for their service in the US Armed Forces since the inception of Memorial Day in 1868. Initially observed on May 30, Congress standardized the holiday and switched it to the last Monday in May, giving Americans three days off to pay their respects. However, shots disrupted the day of national mourning near a Florida beach over the long weekend.
On Monday, May 29, Broward County law police officers began investigating a shooting along the Hollywood Broadwalk earlier that evening. Officials said that nine individuals were shot and transported to nearby hospitals.
Four of the victims were children between the ages of one and 17. The other five ranged from 25 to 65 years old. As of Tuesday morning, medical officials listed the one-year-old in stable condition, but there was no update on the state of the other victims.
Hollywood Mayor Josh Levy issued a brief statement detailing the incident Tuesday morning. He confirmed earlier news reports that the shooting involved an "altercation" between two groups of individuals who came to the city packing firearms and exhibiting "no regard for the safety" of law-abiding members of the public.
Levy reported that local law enforcement agencies were "fully engaged in their investigation." He vowed that officials would leave no stone "unturned in bringing the perpetrators to justice." He also thanked the many "good samaritans" and the city's first responders for rendering swift first aid to victims. Likewise, he expressed the city's gratitude to emergency room personnel at Joe DiMaggio Children's Hospital and Memorial Regional Hospital for their year-round efforts to save lives.
The mayor concluded his remarks by asking anyone with information regarding the shooting incident to step forward and work with law enforcement authorities. He also reminded citizens to support each other, offer comfort to impacted community members, and strive to avoid similar incidents from happening again.
Two of the men allegedly involved in the altercation that led to the shooting were arrested. Police say Keshawn Stewart and Morgan Deslouche, both 18, were arrested on firearms charges. Authorities are still looking for three other suspects.
Copyright 2023, RepublicanPress.org