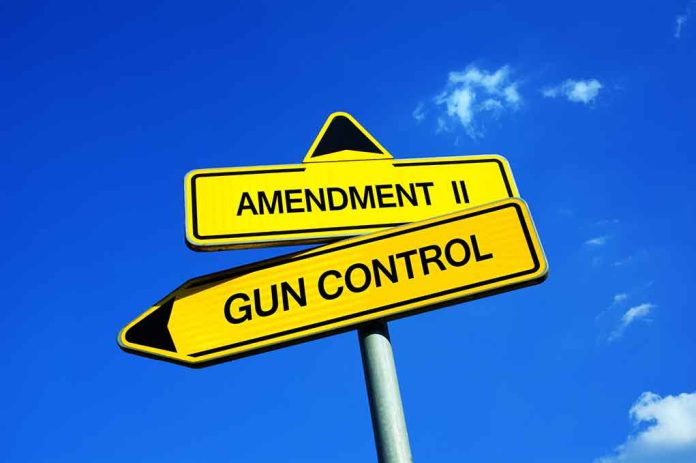 (RepublicanPress.org) – Mass shootings are an undeniable problem in the United States. No other developed country in the world has as many as America. The political parties have taken some bipartisan action, but largely remain divided on how to handle the issue. One state recently passed a bill that is highly controversial.
On April 19, the Washington State House of Representatives passed HB 1240 by a vote of 56 to 42. The measure passed the state's Senate the day before with 28 legislators in favor of the bill and 21 against. The legislation is intended to stop the sale, distribution, importing, and manufacturing of over 50 semi-automatic rifle models once signed into law. The bill is now headed to Democratic Governor Jay Inslee's desk, and he will likely sign it. According to Newsmax, the state leader said he was in favor of the measure when it first passed the House in March.
Washington is set to become the 10th state to ban the sale of AR-15s and other guns it classifies as assault weapons.

— Kyle Griffin (@kylegriffin1) April 20, 2023
After the measure moved through the legislature, Inslee reacted on Twitter, saying his state will "not accept gun violence as normal."
WA does not and will not accept gun violence as normal. Banning the sale of assault weapons, our bill to enact training requirements and a wait period, and the bill to improve accountability of manufacturers and retailers will save lives. #waleg https://t.co/6ceasI7JuL

— Governor Jay Inslee (@GovInslee) April 19, 2023
In order to approve the legislation, King 5 reported the Senate added an amendment allowing gun manufacturers to sell banned items they already held in stock before January 1 of this year. However, the businesses are only able to sell the semi-automatic rifles to people out of state and only for 90 days after the governor signs the ban into law. The assault weapon ban bill also establishes rules for weapons training and institutes a 10-day waiting period.
The gun restriction will not affect those in the state who already own weapons on the banned list. In addition, police officers, military members, and some who receive the weapons as an inheritance are also exempt from the upcoming law. Nine other states have similar laws in place. Republicans believe the law violates the Constitution and say it will end up in court.
Copyright 2023, RepublicanPress.org