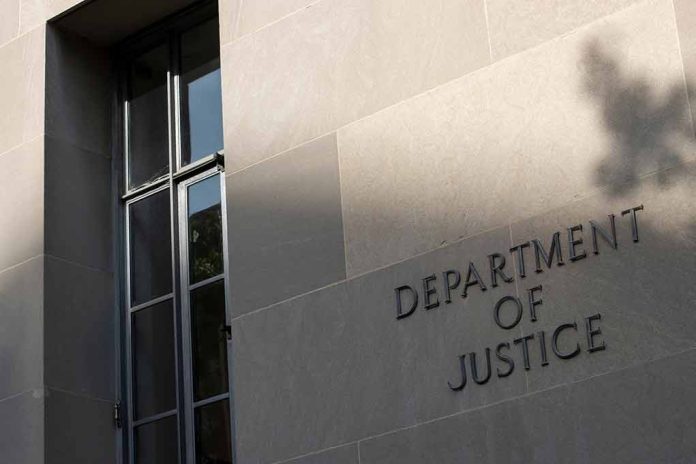 (RepublicanPress.org) – Stephen Miller, a senior policy advisor to former President Donald Trump, launched an advocacy group called America First Legal (AFL) shortly after leaving the White House in January 2021. Noting that "radical progressive legal groups" had "outflanked, outspent, [and] outmaneuvered" conservative Americans, he vowed the group would use the country's court system to "defend" families and society at large from "any unlawful actions by the Left."
POLITICO reported at the time that Miller created the organization "to make Joe Biden's life miserable" by organizing the country's Republican attorney's general and other groups to fight back against executive branch abuses and by filing legal actions of its own to rein in the new president.
AFL recently took action to force the president's son, Hunter Biden, to register as a foreign agent.
Stephen Miller's America First Legal Targets Hunter Biden
On July 18, AFL issued a press release announcing it filed a civil complaint against Attorney General Merrick Garland and the Justice Department for its failure to require Hunter Biden to register as an agent of a foreign principal under 22 US Code § 611 et seq.
Otherwise known as the Foreign Agents Registration Act (FARA), the law requires anyone meeting specific criteria to register as a foreign agent. Codified reasons include anyone who participates in the following conduct on behalf of a foreign principal:
Engages in political activities in the US;
Collects, dispenses, or solicits money, loans, contributions, or other items of value;
Acts as a political consultant, information-service worker, publicity agent, or public relations counsel.
The law also requires anyone representing the interests of a foreign principal with any US government official or agency to register.
AFL Lawsuit Demands Action
The 29-page lawsuit, including exhibits, claimed that the Justice Department had "actual knowledge" that Hunter Biden had been "statutorily defined" as a foreign agent of Chinese and Ukrainian principals once it "obtained… and verified the authenticity" of the younger Biden's laptop computer. However, DOJ officials failed to require him to register under FARA. Additionally, they didn't issue a waiver to the president's son.
The complaint also alleged that on March 3, the AFL asked Garland and DOJ officials to comply with FARA by requiring Hunter Biden to register. It also noted that the Justice Department had a "nondiscretionary duty" to require Biden to do so or issue a waiver. However, the lawsuit claimed the defendants refused to do either.
The AFL lawsuit asked the court to force the defendants to require Hunter Biden to register as a foreign agent and hold their inaction unlawful. It also requested reasonable attorneys' fees, costs, expenses, and any other relief it deemed equitable.
Copyright 2023, RepublicanPress.org