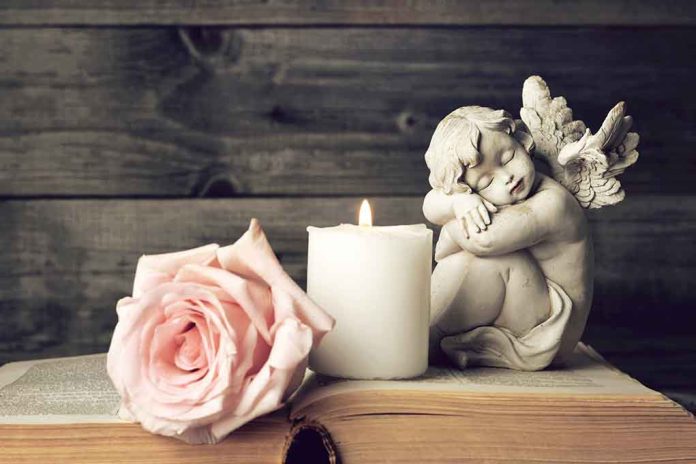 3-Year-Old Child DIES In Religious Ritual – A Tragic Event
(RepublicanPress.org) – Police allege that on September 24, 2021, California Pastor Rene Huezo participated in the exorcism of his granddaughter, 3-year-old Arely Naomi Proctor. During the ritual at a church in San Jose, Iglesia Apostoles y Profetas, the little girl died. The Santa Clara County medical examiner ruled her death a homicide on May 10. Although police have not charged him with a crime yet, the girl's mother was arrested and charged with assault.
A 3-year-old girl whose death last fall has been ruled a homicide was the subject of an alleged exorcism last year at a Northern California church, a newspaper reported Tuesday. https://t.co/xW5P5ZHY6i

— The Washington Times (@WashTimes) May 11, 2022
According to the Associated Press, Claudia Hernandez grabbed Arely's neck as the child's father and brother held her down. Authorities said the mother claimed her daughter was possessed. Sadly, she noted her reasoning to be the fact that her toddler would "scream or cry" in the night — a normal childhood occurrence. Reports indicated the perpetrators held the little girl down for a total of seven hours without letting her eat and didn't notify police until two hours after her death.
Before her arrest, Hernandez spoke about how the world is bad now, and she was glad her daughter didn't have to suffer in it any longer. In fact, it's reported she said she was "thankful" that Arely would never grow up.
The church where the incident occurred is the same one where involved in the recent kidnapping of a 3-month-old. Huezo stated he was sad about his granddaughter's death, but did not believe the exorcism was the cause. Authorities disagree.
Copyright 2022, RepublicanPress.org