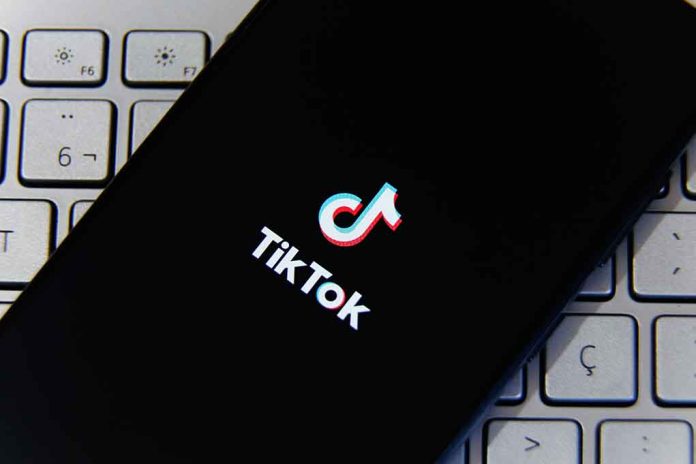 South Dakota Leader Bars State Workers From TikTok
(RepublicanPress.org) – TikTok is a popular social media platform that took the world by storm with almost 80 million users in the United States alone in 2021. Over the last few years, however, the app has been met with much scrutiny from top-ranking officials within the US, as the platform has its origins in China and. Some argue it poses a national security risk.
On November 29, South Dakota Governor Kristi Noem took action against the use of TikTok. The state leader signed an executive order banning government employees and agencies from using the app on any state-issued device. Noem also included contractors in the ban if they use devices provided by the state. She hopes other state leaders follow suit.
South Dakota is banning TikTok for state government.

We will have no part in intelligence gathering for China, a nation that hates America. I hope other states quickly follow this example and protect the vital private information of our citizens. pic.twitter.com/rJ2H2k0Rlk

— Governor Kristi Noem (@govkristinoem) November 29, 2022
Rep. Dusty Johnson (R-SD) praised the governor for her decision, stating the federal government should follow her lead.
This is great news. I've been leading legislation to do this at the federal level, too. China and TikTok pose a real threat to national security. It's great to see momentum growing from other leaders to #BlockTheTok. https://t.co/ygDDM58t3A

— Rep. Dusty Johnson (@RepDustyJohnson) November 29, 2022
In 2020, former President Donald Trump attempted to do just that, but the measure fell flat after lawsuits emerged stopping the impending ban. President Joe Biden subsequently reversed the previous leader's order to restrict the app. The US leader's order, however, did put processes in place to protect the data of US citizens. During a New York Times Dealbook Summit in New York, US Treasury Secretary Janet Yellen said she believes the platform raises genuine concerns about national security. FBI Director Christopher Wray also recently spoke about TikTok, with the Associated Press reporting that he confirmed the US is working with the company to come to an agreement regarding national security concerns.
Noem said she was concerned about the Chinese Communist Party collecting information on American citizens to manipulate them. The governor refused to subject those working for the state to such a violation.
Copyright 2022, RepublicanPress.org