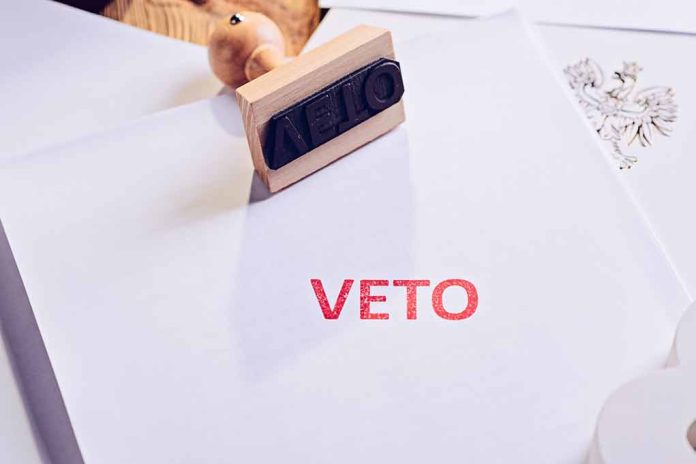 (RepublicanPress.org) – On May 21, the Minnesota Senate passed HF 2369, sending the legislation to Governor Tim Walz's (D) desk for approval. The bill would have set minimum compensation for rideshare drivers in the state. The Democratic governor did not approve.
On May 25, the governor vetoed the legislation. Following his choice, Walz sent a letter to Minnesota House Speaker Melissa Hortman, saying he believes rideshare drivers should have "safe working conditions and fair wages," but that HF 2369 was not the bill to accomplish those goals. He also claimed the legislation would make the state one of the most expensive for ridesharing, costing riders about the same as those in New York and other large cities where the cost of living is much higher.
According to reports, before Walz made his decision about the proposed law, Uber issued a statement to several news outlets condemning the measure. The company said if Walz signed the bill, it would have to stop providing service to "most areas" of Minnesota.
The bill aimed to increase rideshare driver compensation to a minimum of $1.45 per mile and $0.34 per minute within the seven-county metropolitan area. Outside that area, drivers would have received a minimum pay of $1.25 per mile and $0.34 per minute. The measure also addressed cancelation fees, charges for a long pickup, and a minimum fee for any and all rides. According to the StarTribune, the compensation would have been the highest in the United States for the job.
Uber spokesperson said if the bill passed as written, many "low-income and disabled riders" would be left without ride options, and "thousands of drivers" would lose their rideshare jobs. Approximately 60% of Lyft rides in Minnesota either pick up passengers or drop them off in low-income areas.
Following the veto, the governor claimed that he would "continue to work with drivers, riders, and rideshare companies" to address concerns outlined in the bill and find a solution that works for everyone.
Copyright 2023, RepublicanPress.org