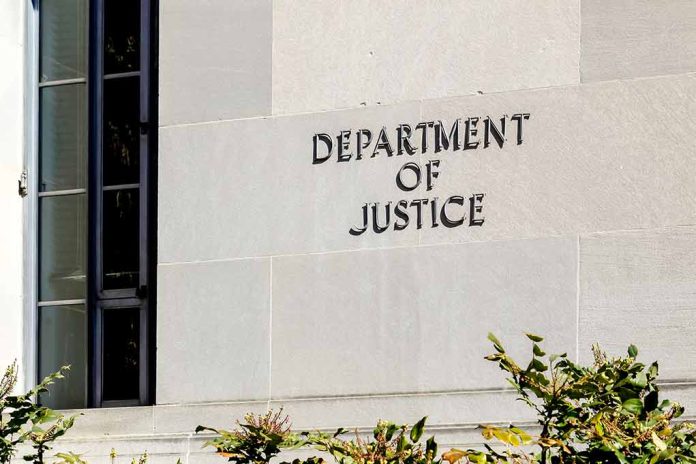 (RepublicanPress.org) – On June 30, House Judiciary Chair Rep. Jim Jordan (R-OH) sent a letter to Research Triangle Institute (RTI) International President Tim Gabel. In that missive, the legislator asked for information about the Department of Justice's (DOJ's) grant programs so the committee could provide oversight over tax-payer-funded grants. As of yet, Jordan has reportedly not received the requested information.
On August 15, Fox News reported that Jordan sent more letters to DOJ offices claiming the Biden administration was stalling on the matter. The Ohio lawmaker reportedly complained in his most recent letter that the Office of Community Oriented Policing Services (COPS), Office of Violence Against Women (OVW), and the Office of Justice Programs (OJP) have not given the panel any information thus far. Jordan said the Oversight Committee has been accommodating, but the offices have not provided the requested documents.
In the chairman's original request, he asked for documents and communications about all grants from the targeted DOJ offices from the time President Joe Biden entered the White House to present day. The committee also wanted a list of all employees, board members, and advisory measures from RTI International — past and present. Jordan also asked for several other documents, communications, and lists, requesting the information be provided by the middle of July. According to Fox News, the legislator said if he does receive the requested materials voluntarily, he has no problem using the committee's subpoena powers to get what he wants — full transparency.
Department staff apparently responded to the letter, stating they were working "in good faith" to gather the materials detailed in Jordan's June communication. However, they didn't specify how long gathering the information would take. Likewise, the Ohio legislator didn't put a drop-dead date on compliance but likely wants the information to prepare for spending talks when Congress returns in September.
Copyright 2023, RepublicanPress.org