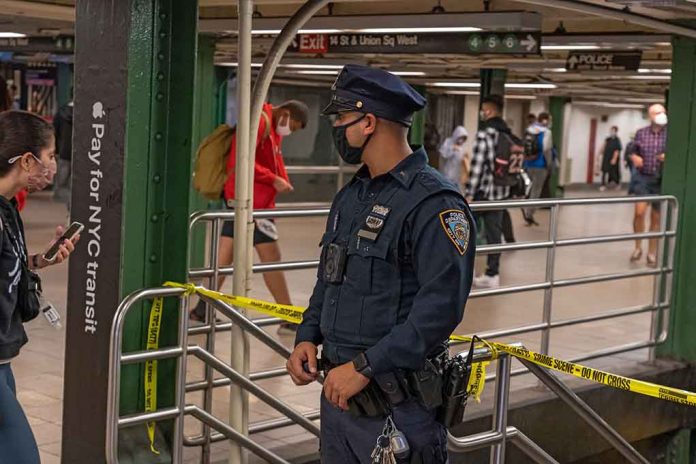 (RepublicanPress.org) – On Tuesday, April 12, a man entered a Brooklyn subway station and detonated a smoke grenade before firing approximately 33 rounds, injuring at least 23 individuals, 10 from gunshots. The incident sparked a manhunt, which ended on Wednesday with the arrest of suspected black nationalist Frank James, 62. Three GOP lawmakers recently spoke to Fox News about their reaction to that horrific attack.
US Representatives Nicole Malliotakis (R-NY), Claudia Tenney (R-NY), and Lee Zeldin (R-NY) told the conservative network they weren't surprised by the violent incident considering the rising level of violent crime plaguing New York City.
Malliotakis called the tragic incident "horrific… absolutely scary and concerning." She called on New Yorkers to let New York Police Department investigators conduct their investigation and work to make New York streets safe again.
Zeldin focused on the victims, encouraging them as they fought for their lives or eventual recovery. "No one should ever have to experience this" tragedy, he stated. He also released a statement on Twitter in the aftermath of the attack.
Riding the subway and walking our streets should never be a life-threatening experience. Our hearts are with all the victims and first responders in Brooklyn as we all monitor this ongoing situation and await more facts. https://t.co/zsayH3WKlv

— Lee Zeldin (@RepLeeZeldin) April 12, 2022
Rep. Tenney told Fox News she was sending "healing prayers" to everyone injured or impacted by the tragic shooting. "This is a terrible tragedy," she said. She also expressed her gratitude to the police and other first responders for assisting individuals injured during the incident.
James made his first court appearance on Thursday. He faces multiple charges related to the incident and remains in custody pending further court hearings.
Copyright 2022, RepublicanPress.org