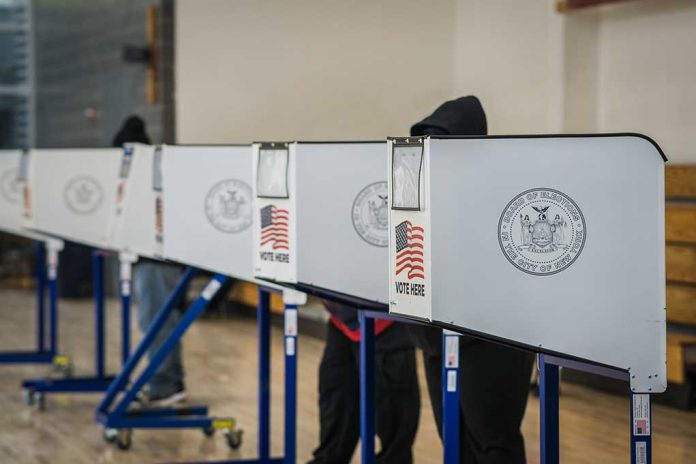 Texas Reportedly Elects Youngest GOP Woman Ever To Its House
(RepublicanPress.org) – In 2021, Texas redrew its election map, pushing its 52nd District. The new area is described as Republican-friendly, so it's no surprise a conservative won the seat during the midterm elections. However, who won the race is making national headlines.
On November 8, Representative-elect Caroline Harris (R-TX) declared victory after focusing her campaign on commonly discussed issues like the border, taxes, and the role of parents in their children's education. She beat her Democratic opponent, Luis Echegaray, by 12 points. The win marks a first in Texas, as Harris is the youngest woman from the GOP to claim the position at 28 years old.
Thank you, Williamson County, for electing me to be your next Representative for the Texas House.
I am honored to serve as your voice and look forward to fighting every day for the great Texans of my home county. #Txlege pic.twitter.com/6vfL4xUIqT

— Caroline Harris (@CarolineForTX) November 9, 2022
Earlier this year, Harris spoke to reporters about why she decided to step up. She said the US today was "different than the America I grew up in," and she realized she wanted to do something about it.
Although young, Harris is no stranger to the Texas legislature. She served as state Senator Bryan Hughes' (R) policy director and worked on the legislation to fight CRT education and others supporting the Heartbeat Bill. The Round Rock native has been a conservative all of her life. She's both pro-life and a believer in gun rights.
Harris told Fox News Digital after the win that she was excited about it, crediting "effective messaging" and "grassroots" volunteers for her ability to flip the seat in her favor.
While Harris is the first woman in Texas to join her state's House, it's not unheard of for younger individuals to be elected to Congress. Just last week, 25-year-old Maxwell Frost, a Florida Democrat, was elected to serve as a member of the US House of Representatives.
Copyright 2022, RepublicanPress.org