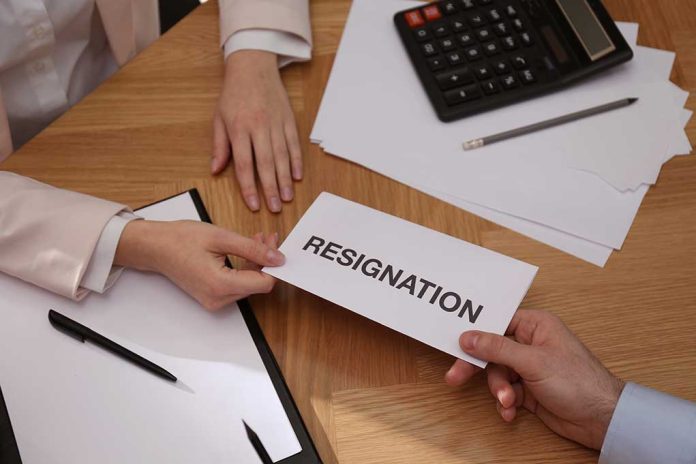 (RepublicanPress.org) – Oregon's GOP House Minority Leader Vikki Breese-Iverson's son recently attended a high school field trip to the Erickson Aircraft Collection museum in Madras, Oregon. One of the plane replicas the students observed during the visit was a single-engine Focke-Wulf Fw 190 German fighter plane with a swastika painted on the tail. Soon after the trip, a picture of the minority leader's son doing a Nazi salute next to the plane circulated on the internet.
The Central Oregon Diversity Project quickly responded to the antisemitic photo, reportedly calling for Breese-Iverson's immediate resignation and her son's expulsion. Newsweek shared part of the group's Facebook post about the matter. The Diversity Project said elected officials should be "held to a higher standard" and that responsibility should extend beyond themselves to their immediate families.
The organization also stated they were upset about how the congresswoman handled the situation and reasoned that if she couldn't control her son, she wasn't fit for office.
The state lawmaker also responded to the controversy. She posted an apology on her Facebook page, explaining that her son exercised "extremely poor judgment" and failed to consider the consequences of his actions. Breese-Iverson said she and her husband were already working with the school to decide on appropriate disciplinary action. In addition, she said the teen is also facing repercussions at home. The legislator included a handwritten letter from her son, apologizing to anyone "offended and hurt" by his reckless conduct.
Jewish Federation of Greater Portland Community Relations Director Bob Horenstein told Newsweek his organization would not ask for Breese-Iverson's resignation over her son's behavior. Instead, he planned to reach out to the state minority leader to encourage her to take her family on a tour of the Oregon Jewish Museum and Center for Holocaust Education.
Other groups took a similar approach to the scandal, noting that they were upset by the boy's actions but weren't asking his mother to leave the state House.
Copyright 2023, RepublicanPress.org