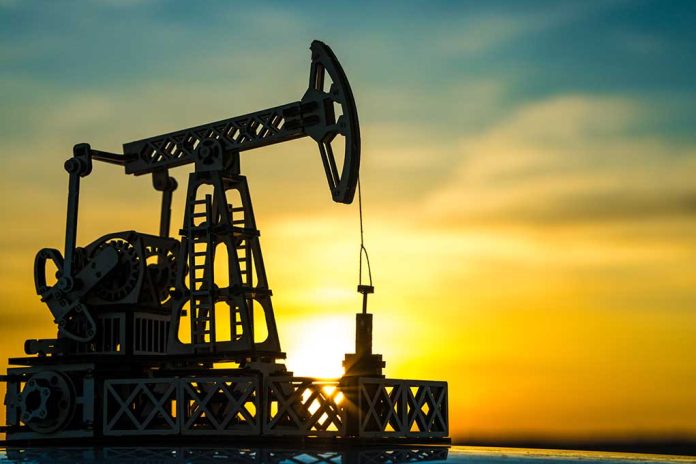 (RepublicanPress.org) – News outlets exploded the first week of March after someone leaked an internal memorandum sent from Amanda Lefton, the former head of the Bureau of Ocean Energy Management (BOEM), to Laura Daniel-Davis, the principal deputy assistant secretary for the Department of the Interior (DOI). The memo discussed Daniel-Davis' November 2022 decision to prioritize President Joe Biden's environmental agenda over energy security when considering oil and gas leasing royalties. In response, GOP lawmakers recently launched a new probe into the Biden administration.
On March 28, Representatives James Comer (R-KY) and Bruce Westerman (R-AR) sent a letter to Daniel-Davis advising her that their respective congressional committees were conducting an oversight review of the DOI's "ongoing efforts to obstruct domestic energy production" to further the Biden administration's "extreme ideological goals."
On day one of his presidency, Joe Biden declared war on American Energy to push a radical climate agenda. We are partnering with @NatResources to put a stop to Biden's latest attack on domestic energy production. https://t.co/LgTgenPt88

— Oversight Committee (@GOPoversight) March 28, 2023
Comer chairs the Committee on Oversight and Accountability, and Westerman leads the Natural Resources Committee. Four Republican subcommittee heads and 15 other House GOP members signed the six-page letter. Noteworthy signatories included Representatives Paul Gosar (R-AZ), Lauren Boebert (R-CO), Clay Higgins (R-LA), and Tom McClintock (R-CA).
The Republican lawmakers also expressed concerns regarding several issues, including:
The DOI's process for issuing offshore oil and gas leases
The BOEM's leaked memorandum detailing inflated royalties
The DOI's ongoing efforts to delay the release of the department's next five-year offshore leasing plan
The DOI's deliberate failure to fulfill its "statutory obligations" to lease federally-owned lands for oil and gas production
Likewise, the letter accused the DOI, under Daniel-Davis' leadership, of leasing federal land for oil and gas exploration at the lowest rates of any administration since the conclusion of WWII. Getting to the nuts and bolts, the lawmakers noted that the Biden administration only held one lease in the Gulf of Mexico and canceled three others under the DOI's five-year program, which expired at the end of 2022.
The lawmakers concluded their letter with a request for documents and communications regarding several oil and gas leasing programs and gave Daniel-Davis until April 4 to schedule a briefing with committee staff members.
Copyright 2023, RepublicanPress.org