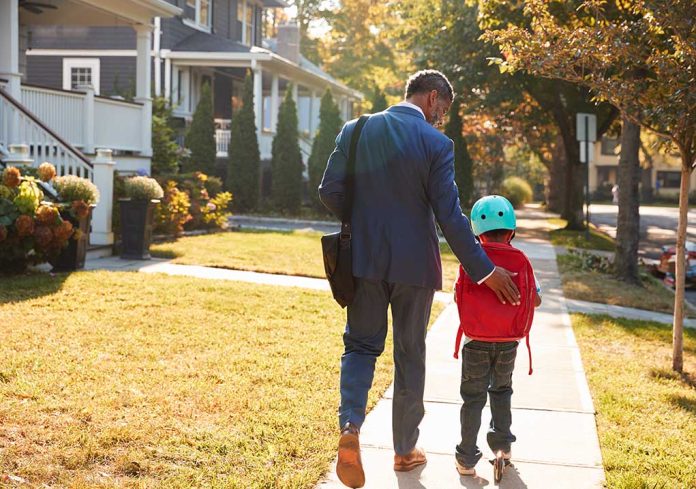 New Resolution UNVEILED – Could This CHANGE American Families?
(RepublicanPress.org) – Just in time for Father's Day, Representative Burgess Owens (R-UT) told Fox News he is attempting to help dads to "man up" and remain at the head of households across America. The congressman introduced a resolution that he hopes will promote fatherhood through many avenues, including incentivizing two-parent households in an effort to discourage dads from abandoning their posts.
Owens, a former football player, told Fox he wants fathers to remain strong role models for their children because he feels their role directly affects their children's future. He said that having a dad in a home is essential for a child's development, and that he hopes his legislation will have a positive impact on the black community in particular.
There is no greater joy than being a father.@RepDonaldsPress and I are proud to introduce a resolution promoting the foundational role of fatherhood and highlighting the need for family-first policies that strengthen children, families, and communities. https://t.co/I4Y4UIwQuK

— Rep. Burgess Owens (@RepBurgessOwens) June 15, 2022
The legislation asks that community leaders "encourage engaged fatherhood" and recognizes the negative impact of single-family homes with regard to crime. The resolution also includes exploring the possibility of developing a national program to incentivize fatherhood and involvement in mentoring programs.
Florida Republican Congressman Byron Donalds, who is also sponsoring the move, told Fox he supports the effort. He explained that communities with a high-rate of fatherless children have more crime, incarceration, substance abuse, and other problems.
Owens stated that in the 1960s, when he was growing up, most fathers remained in the home, communities were prosperous and patriotic, and their kids sought higher education. He hopes this legislation will bring back the nuclear family and in turn, help raise wealthier and more prosperous people in the black community.
What do you think about the Utah lawmaker's efforts regarding fatherhood? Do you think it's an issue worthy of addressing?
Copyright 2022, RepublicanPress.org