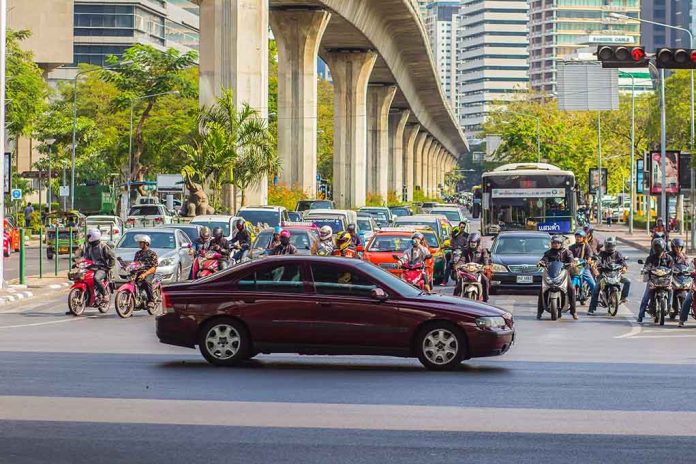 Runaway CAR – Then A Hero Runs Up!
(RepublicanPress.org) – With all the bad news around the world lately, it's heartwarming to see strangers caring for each other in their times of need. On May 5, a woman in Boynton Beach, Florida, was driving her car when she experienced a medical episode, prompting good samaritans to spring into action. One of her co-workers reportedly noticed she was "slumped over the wheel," so she ran alongside the vehicle as it was drifting into a four-way intersection of a busy highway in an attempt to prevent a tragedy.
When drivers waiting at the light realized the severity of the issue, they gathered around the car to bring it to a stop and tried to reach the woman inside to assist.
Public information officer from the local police, Stephanie Slater, reported the display of people working together to save a stranger was "beautiful." About seven people joined in to help, with one attempting to punch in the back passenger side window to reach the woman inside.
The helpful crew was finally able to break the window with a dumbbell, giving them access to steer the vehicle to safety and wait for medical personnel to arrive.
Slater reported the woman in the car received treatment for her issue and was at work the next day. Police are in the process of locating all the good samaritans who jumped in, so they can thank them for their efforts.
Copyright 2022, RepublicanPress.org