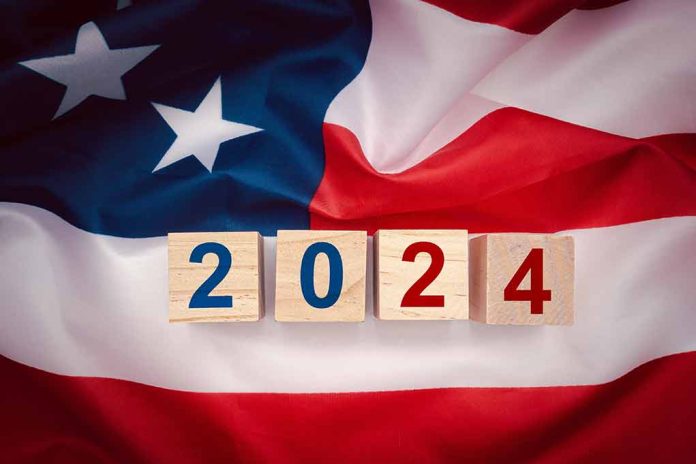 (RepublicanPress.org) – Rumors have persisted for months about the possibility of Virginia Governor Glenn Youngkin (R) running for president. The Conservative has previously said he was focused on his current job, not a White House bid. On May 22, Axios reported that the Virginia governor might be leaning toward a campaign for the Republican presidential nomination after all.
Top GOP members reportedly told the outlet Youngkin is reconsidering a run because some big donors are reluctant to contribute to former President Donald Trump's and Florida Governor Ron DeSantis' campaigns. Sources said the governor's run would be unique in that he doesn't emulate the former president, but he's not completely against Trump either.
A few days before the report, Youngkin posted a video on Twitter that had a presidential feel, speaking to all Americans.
It's time to usher in a new era of American values. It's our turn to choose life, liberty, and the pursuit of happiness. pic.twitter.com/IH8enVaL5B

— Glenn Youngkin (@GlennYoungkin) May 18, 2023
Even if Youngkin decides to enter the race, GOP sources said he probably won't do so until after Virginia's upcoming fall election. One of the governor's aides said that if Youngkin can "flip any seats," that's an indication he might have pull on a larger stage. The Virginia Senate has had a Democratic majority since 2020, whereas the state House turned red in 2022.
Youngkin is currently serving his first term as governor, having beat former Virginia Governor Terry McAuliffe (D) in November 2021 by a margin of 1.9%. According to his website, Youngkin's gubernatorial campaign appealed to all voters, no matter their party affiliation or demographic. He was one of the first Republicans to take on the issue of public education and giving parents a voice.
In a recent ad, Youngkin once again tapped into the relationship he has with parents across his state. The ad declared "parents still matter" and highlighted the policies Democrats are pushing that he believes will destroy education.
In Virginia, parents will always matter. pic.twitter.com/Z2but9BT13

— Team Youngkin – Spirit of Virginia (@TeamYoungkin) May 23, 2023
The ad will run across the state in battleground districts and on streaming platforms.
Copyright 2023, RepublicanPress.org