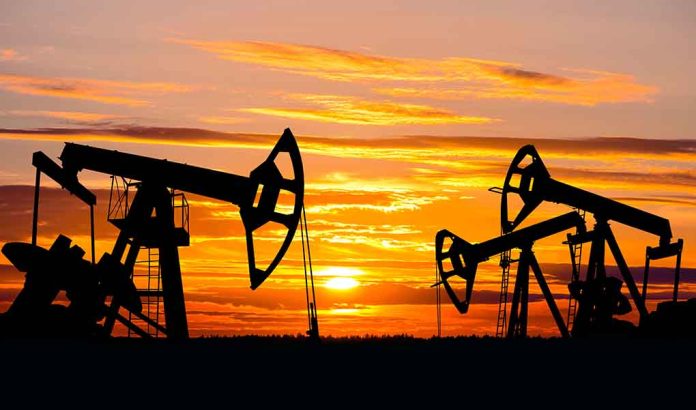 (RepublicanPress.org) – When Russia invaded Ukraine on February 24, it set off a whole slew of actions. The West was quick to impose crippling sanctions on the country, President Vladimir, and some oligarchs. On March 8, the Biden Administration banned imports of Russian oil. Now, it seems another country is taking a page out of the United States' book.
On April 20, Germany announced it plans to stop importing oil from Russia by the end of 2022. That's not all, though. The country also plans to phase out gas imports. Germany's Foreign Minister Annalena Baerbock told reporters the country will halve the amount of oil purchases by summer's end and will reduce that figure to zero by the end of the year. Afterwards, the Germany will start reducing its gas purchases.
Germany will cut off Russian oil imports by the end of 2022, a move that comes as European leaders discuss new energy sanctions against Russian oil https://t.co/ElKQXYpdCF pic.twitter.com/BRGgCSEsPF

— Newsmax (@newsmax) April 21, 2022
This move towards energy independence from Moscow is in response to Ukraine's declaration that energy exports continue to finance Putin's war on its country. It also follows the suspension of the approval process for the Nord Stream 2 pipeline.
In a similar fashion, the European Union (EU) levied more sanctions on Russia, announcing it would ban coal imports starting in August. Though it will be difficult for the EU to eliminate energy imports from Russia completely, decreasing the amount it does is likely to have an effect on Russia's economy.
Copyright 2022, RepublicanPress.org