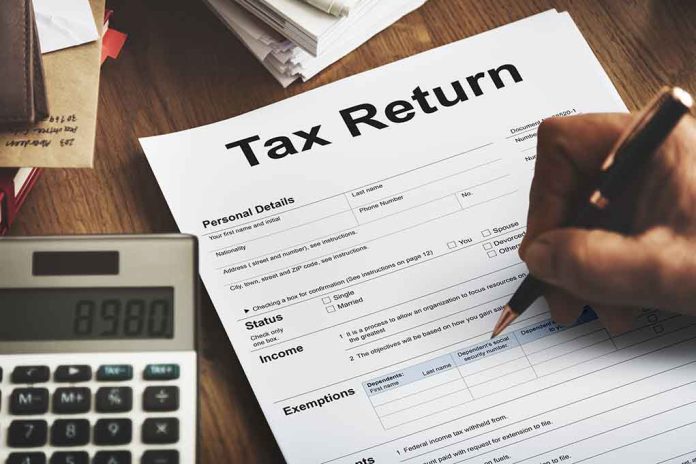 New CHILD Rule – Massive Tax Deduction!
(RepublicanPress.org) – On July 20, a Georgia court allowed an abortion ban to go into effect, essentially outlawing the procedure for most pregnant women once a doctor can hear a heartbeat. A little more than a week later, on August 1, the state's Department of Revenue announced that those residents can now also claim an exemption on their state taxes for that unborn child. The addendum was added as part of the Living Infants Fairness and Equality (LIFE) Act previously passed in the Peach State.
Georgia residents can claim unborn children as dependents on state taxes https://t.co/6XxZ9Fwxhu

— Fox News (@FoxNews) August 2, 2022
The move seems to bolster the argument that life begins at conception and brings tax laws for Georgia more in line with its stance on abortion. At least one member of the community, college law professor Anthony Michael Kreis, expressed concern that the ruling would cost the treasury dearly. He said the state will be "handing out a lot of cash" to pregnant women when many of those fetuses will not survive.
And given how high the percentage of pregnancies that result in natural miscarriages, the treasury is going to be handing out a lot of cash for pregnancies that would never come to term. (That might be good public health policy though it may be a lot more money than anticipated.)

— Anthony Michael Kreis (@AnthonyMKreis) August 1, 2022
The guidance doesn't mention what will happen to the $3,000 the women saved in those cases. The department did include a provision saying that those who make the claim on their state taxes will have to provide proof of a heartbeat, if asked.
The law does not affect federal filings with the IRS.
What do you think of the new code for pregnant Georgians?
Copyright 2022, RepublicanPress.org