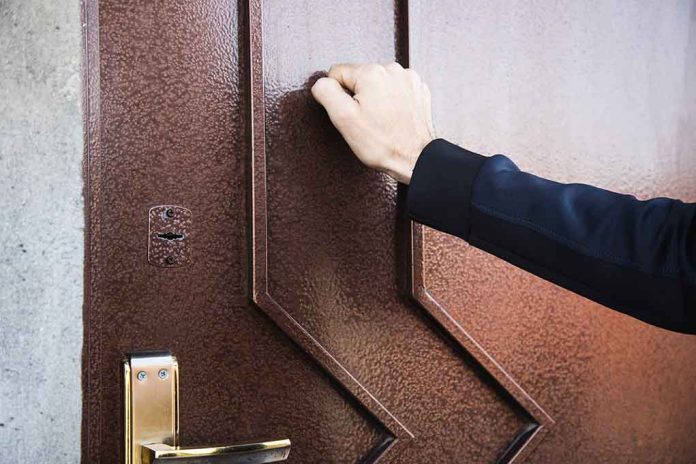 (RepublicanPress.org) – Soon after Representative George Santos (R-NY) won his seat in the Lower Chamber, news about his so-called embellishments and lies about his life started to spread. The controversy all started with Santos claiming he was Jewish and continued with stories of his grandparents fleeing from the Nazis. The legislator also said he graduated from universities he reportedly never attended and worked for companies that have no record of his existence. As a result of the ongoing saga, some leaders are now shutting him out of meetings.
On February 8, Spectrum News 1 reported Governor Kathy Hochul (D-NY) hosted a gathering with congressional delegates but left Santos off the guest list. The state leader reasoned that the get-together was to discuss policy priorities and funding initiatives with committee members on Capitol Hill. Since the New York lawmaker stepped back from his committee assignments — temporarily — there was no reason for him to be invited to the meeting.
Hochul excludes George Santos from delegation meeting https://t.co/FLGfEzGSeL pic.twitter.com/eYnX6BbzNN

— New York Post (@nypost) February 9, 2023
According to The New York Post, some representatives expressed their relief about Santos' absence, with one saying the freshman legislator sucks the air "out of the room." Rep. Marc Molinaro (R-NY) said, "no one noticed" Santos was even missing from the meeting.
Apparently, the controversial lawmaker didn't even know he was excluded until Spectrum News NY1 approached him. The outlet asked Santos if he thought the shunning would hurt his ability to do his job effectively. The legislator replied he didn't know what the reporter was referring to. Later, Santos' office called the incident "unfortunate," stating even though the lawmaker recused himself from committees, he was still in Congress.
On February 7, House Speaker Kevin McCarthy (R-CA) confirmed the House Ethics Committee is formally investigating Santos for any violations.
Speaker McCarthy told me 'yes," confirming for the first time that Rep. George Santos is facing a House Ethics probe.

"Ethics is moving through, and if Ethics finds something, we'll take action," he said when asked about Santos' constituents calling on him to resign

— Manu Raju (@mkraju) February 7, 2023
The speaker has said if the committee finds the legislator did something wrong, the House will "take action." Many are calling for his resignation now, including Sen. Mitt Romney (R-UT), who recently told reporters the New Yorker was a "sick puppy" who didn't belong in Congress.
Copyright 2023, RepublicanPress.org