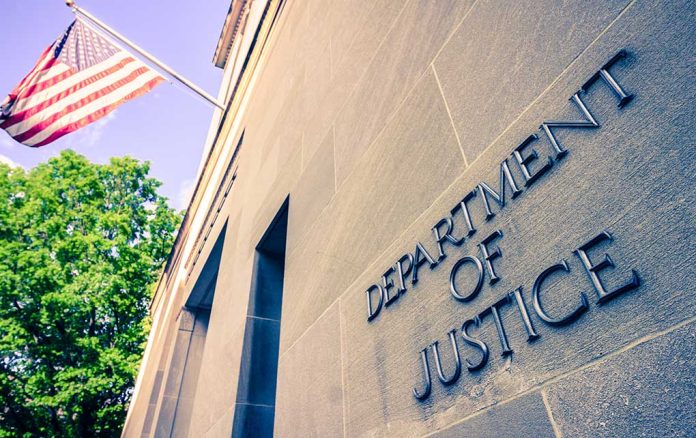 (RepublicanPress.org) – Rep. George Santos (R-NY) is in hot water with federal authorities. The congressman was indicted on Tuesday, May 9. The country learned the charges against him the next day, and they were very serious.
On May 10, authorities arrested Santos. Later that day, he appeared in court in Long Island, New York, and pleaded not guilty to the 13 charges against him. Those charges include one count of stealing public funds, seven counts of wire fraud, two counts of making false statements to the House of Representatives, and three counts of money laundering.
Congressman George Santos Charged with Fraud, Money Laundering, Theft of Public Funds, and False Statements https://t.co/J5cD48fSYT

— US Attorney EDNY (@EDNYnews) May 10, 2023
Federal prosecutors believe Santos intentionally tricked his supporters into contributing to his campaign but transferred that money to use for his own personal expenses instead. In one case, two people allegedly donated $25,000 each to a bank account Santos controlled. The money reportedly didn't make it to the campaign account but was put into the congressman's personal account instead.
According to the indictment, the lawmaker also took advantage of the unemployment system during 2020. Santos allegedly applied for unemployment insurance benefits in June 2020 while he was still employed and receiving a salary in the amount of around $120,000 annually. According to the indictment, he confirmed his unemployment status weekly and received funding while employed. He allegedly received $24,000 in unemployment benefits. The third round of charges centered around the prosecution's belief that Santos lied about his finances during two separate House campaigns — one in 2020 and the other in 2022.
The congressman was released on a $500,000 bond. According to his attorney, Santos still plans to continue his re-election campaign but had to surrender his passport as a condition of his release. House Speaker Kevin McCarthy (R-CA) said Santos was innocent until proven guilty and showed no signed he would move to expel the defendant from Congress prior to trial unless the House Ethics Committee determines he committed a crime.
Santos is calling the indictment a "witch hunt," according to AP.
Copyright 2023, RepublicanPress.org