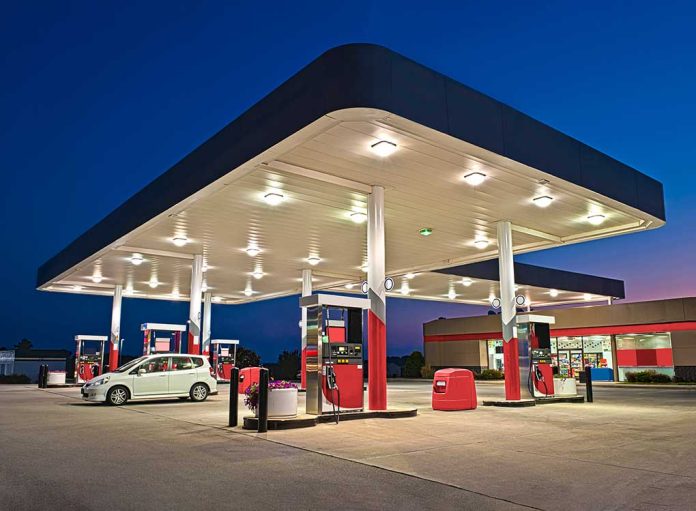 Colossal MISTAKE Costs Manager His Job – You Won't Believe This!
(RepublicanPress.org) – Sometime during the weekend of June 10, a gas station manager made a costly mistake at a Shell station in Rancho Cordova, California. Instead of setting the gas price at $6.99 per gallon for regular gas, John Szczecina misplaced the decimal point, listing the price as $0.69. Although the error led to much joy for a hoard of happy customers, the manager was subsequently fired.
UPDATE: A gas station manager in California was fired after a mistake made fuel just 69 cents.

DETAILS: https://t.co/LiLFcafqeP pic.twitter.com/BHZGO1KSQQ

— FOX5 Las Vegas (@FOX5Vegas) June 14, 2022
The low price, not seen at a gas station since the 1970s, caught the attention of local drivers who were seen smiling at the pump. It took hours to correct the issue, and the Shell station lost between $16,000 and $20,000 as cars continued to fill up their tanks for hours.
Szczecina took responsibility for the mishap, saying he put in all the gas prices, but one of them just didn't go through correctly. His family set up a GoFundMe to reimburse the gas station for its loss. However, business Attorney Craig Simmermon told CBS Sacramento Szczecina is likely not liable for the mistake.
Although the gas station lost big due to employee error, customers in the area likely breathed a sigh of relief at the temporary kickback to the prices of 1978.
Do you think the gas station owner should have fired the manager for his mistake?
Copyright 2022, RepublicanPress.org