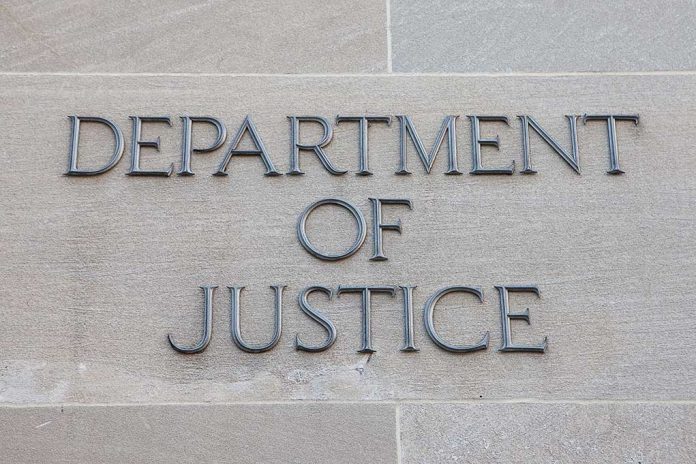 (RepublicanPress.org) – Attorney General Merrick Garland attended a reproductive rights task force meeting on January 23 and took questions from the press. Journalists took the opportunity to ask him about the ongoing probes into former President Donald Trump and President Joe Biden.
Both Biden and Trump are accused of mishandling classified information. The press wanted to know what Garland thought about criticism that his office was treating the two men differently. According to ABC News, the AG pushed back on the allegations, saying the rules are the same for everyone, no matter the political party. He went on to say the DOJ is following the "norms and practices" to apply the law without bias. He assured the public both matters are being explored in a "nonpartisan and neutral way."
AG Garland denies Biden is being treated better than Trump in classified document probes https://t.co/0ywaBGKgnJ pic.twitter.com/vXW8r3yLKm

— New York Post (@nypost) January 24, 2023
In August 2022, the FBI executed a search warrant at Trump's Florida estate, Mar-a-Lago, finding boxes of materials that belonged to the National Archives. Garland appointed a special counsel to look into the matter. Earlier this month, the public learned Biden is also accused of mishandling classified material after documents from his time in the Senate and Barack Obama's administration were found in his former office and home. The AG appointed a special counsel to handle that probe too.
Republicans have called out the DOJ for carrying out a search warrant on Trump but not on Biden. Instead, the department initially chose to let the president's lawyers search various locations to look for more documents. However, on January 20, the FBI did carry out a voluntary search of the current president's Delaware home. Agents reportedly found more classified documents at that time, including handwritten notes from his time as vice president.
A recent ABC News/Ipsos poll shows the majority of the American public believes both leaders handled sensitive governmental documents inappropriately, with Trump fairing a little worse than Biden. As for the current president, 64% of those surveyed believe he mishandled classified documents, and 77% said the 45th president did the same.
Copyright 2023, RepublicanPress.org