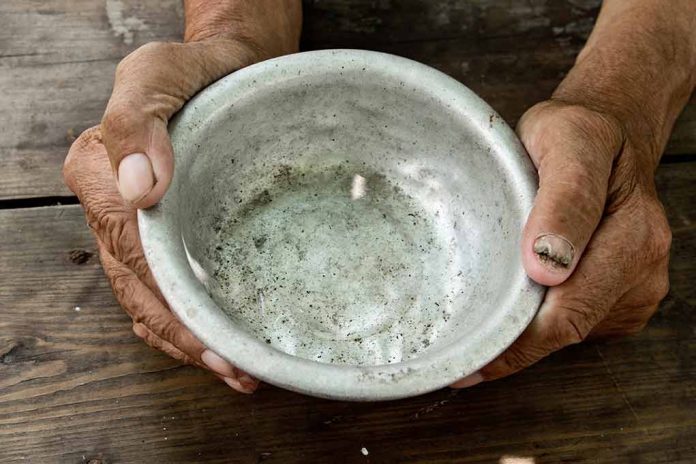 (RepublicanPress.org) – The tiny island nation of Haiti has endured more than its share of struggles over the last several years. Located on the western side of the same island as the Dominican Republic, the country suffered a coup d'état requiring United Nations intervention in 2008. A catastrophic earthquake struck the island two years later, killing over 250,000 people. Haiti also suffered a cholera outbreak in the 2010s that still rages today.
In July 2021, armed Colombian mercenaries killed former Haitian President Jovenel Moïse and his wife at their official residence. Overwhelmed by the nation's rising power vacuum, its final 10 senators quietly left office in February 2023 and fled the country. As a result, media outlets started reporting that the nation was approaching state failure.
A recent report indicates that criminal gangs are driving Haiti to famine conditions.
Think Tank Reports That Haitian Gangs Threaten National Food Supplies
A peacebuilding think tank called the International Crisis Group (ICG) recently published a startling report detailing the rise of Haiti's gangs in the wake of the country's continued move toward total collapse.
The ICG reported that criminal gangs have rapidly expanded their dominance throughout the country in the wake of the government's collapse. Confined to big-city slums for decades, they now control roughly 80% of Port-au-Prince, the nation's capital city.
With their increased territory, the criminal groups started assuming control of supply routes leading into the city. Likewise, they took over operations at some of the city's largest ports, blocking numerous terminals for varied intervals.
The gang activity has exhausted the supply of some essential food items, driving up prices for a people already struggling with poverty and famine. The ICG reported that roughly half of the country's citizens suffered from food insecurity as of July 3.
The Latest Reports on Haitian Famine Look Grim
On July 31, ABC News published an equally disturbing report on Haiti's increasing food shortages. It claims that nearly five million Haitians suffer from acute hunger daily, placing them at level three of the United Nations Food Programmes' (WFP's) Integrated Food Security Phase Classification (IPC) system.
Likewise, almost two million Haitians are at IPC 4, or the program's "emergency phase." In mid-October 2022, the WFP reported that nearly 20,000 residents in an urban neighborhood in the nation's capital called Cité Soleil reached IPC 5, a historic first for Haiti. Level five is the system's highest phase, deemed "catastrophic" and characterized by famine and starvation.
ABC News concluded its report by noting that the WFP's Haitian Director, Jean-Martin Bauer, acknowledged the overwhelming nature of Haiti's food crisis. An America with a Haitian mother, he also discussed the failure of international humanitarian efforts. He stated that the country wasn't at risk of "becoming a forgotten crisis" — it is one already.
Copyright 2023, RepublicanPress.org