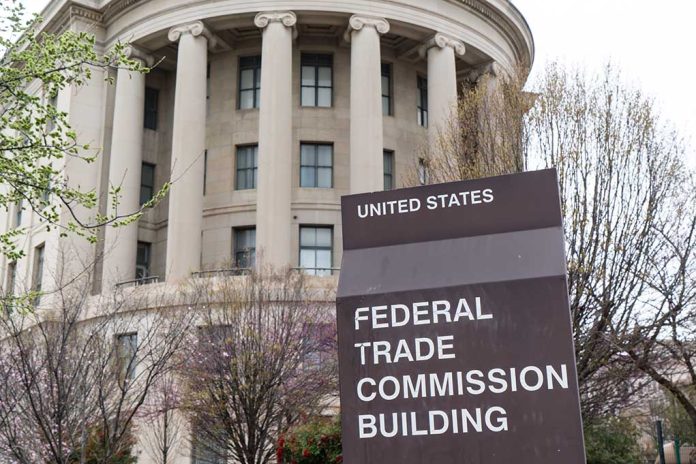 (RepublicanPress.org) – Non-complete clauses (NCCs) are legal agreements barring a worker from competing with their employer after their period of employment ends. It can be an individual clause within a contract or a separate document like a confidentiality agreement. Typically, they prohibit an individual from working for a former company's competitor for a preset time limit. The Federal Trade Commission (FTC) recently decided to take on that longstanding practice.
On January 5, the FTC issued a press release and fact sheet detailing its proposal to protect workers and competitive markets by enacting a new rule banning NCCs. According to the commission, approximately 30 million individuals — roughly 20% — are bound by NCCs or agreements. As a result, workers cannot pursue better employment opportunities.
In turn, that prohibition decreases competition for workers and their accompanying wages, throttles innovation, stifles the growth of independent businesses, and limits entrepreneurship. The new rule would ban employers from requiring NCCs in the future and would revoke existing ones.
President Joe Biden boasted about the proposed rule in a tweet, calling it a "huge win for workers."
For decades, I've fought for the notion that if your employer wants to keep you, they need to make it worth your while with good pay and benefits.

Consistent with my Executive Order, today's FTC announcement to limit non-compete agreements is a huge win for workers. https://t.co/xs94XDaqKq

— President Biden (@POTUS) January 5, 2023
The FTC estimates that its proposed rule would increase American wages by "between $250 billion and $296 billion" a year. The FTC also noted that recent research shows that a nationwide ban on NCCs "would close [the] racial and gender wage gaps by 3.6% to 9.1%."
The FTC's proposed rule would make it illegal for employers to
require or attempt to require NCCs from workers;
maintain these agreements with workers;
represent that workers are subject to NCCs at any time.
The rule would apply to all individuals working for an entity, including employees, contractors, and unpaid staff. It also requires employers to "actively inform" all workers that current agreements are "no longer in effect."
What do you think about this proposal? Have you ever worked under the constraints of a non-compete agreement?
Copyright 2023, RepublicanPress.org