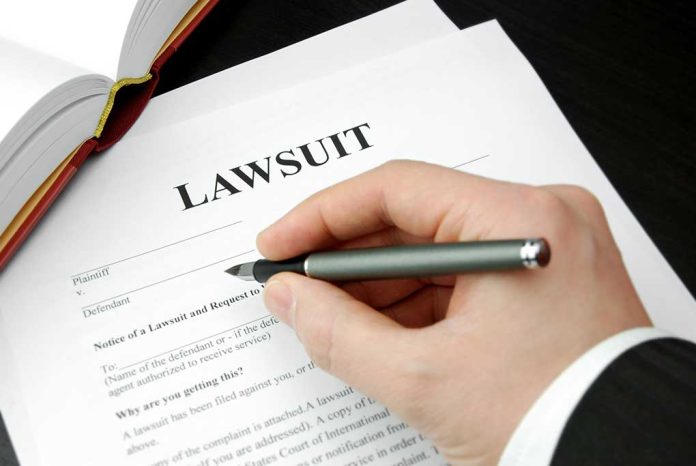 (RepublicanPress.org) – Tales of fraternity drinking sprees have dominated the headlines from time immemorial. Who can forget former Delta Kappa Epsilon member and current Associate Supreme Court Justice Brett Kavanaugh testifying about his love of beer during his 2018 confirmation hearings? Still, as a Virginia Commonwealth University (VCU) pledge's family learned, it's not always fun and games. Now, it looks like the fraternal organization and several members are about to face real-world consequences for their role in a hazing death.
On February 6, Courtney White filed a $28 million lawsuit in Richmond Circuit Court for the wrongful death of cousin 19-year-old Adam Oakes. The Richmond Times-Dispatch reported that the college freshman died after fraternity brothers told him to drink a large bottle of Jack Daniels whiskey at a 2021 Delta Chi initiation event, an apparent tradition at the fraternity.
The family of a Virginia Commonwealth University fraternity pledge who died from alcohol poisoning in a 2021 hazing is suing the fraternity for $28 million. https://t.co/MfunB4LPXx

— CBS News (@CBSNews) February 8, 2023
Subsequently, law enforcement officials arrested 11 fraternity members, charging them with misdemeanor hazing. Six of them either pleaded out or were convicted at trial. Prosecutors eventually dismissed charges against the other five.
None of the defendants served any time behind bars. Instead, they received alternative sentences. For instance, the court ordered one of the frat members who pleaded guilty to complete a year of probation and 100 hours of community service. The judge also mandated participation in five community service presentations and required completing a restorative justice program.
White was sentenced to 100 hours community service, probation and a restorative justice program where he must speak at hazing prevention programs.

— Eric Kolenich (@EricKolenich) March 1, 2022
The lawsuit named several defendants, including Delta Chi Fraternity Inc., the organization's VCU chapter, an advisor, and a non-profit group that provides financial support to the fraternity. White's lawyers argued the group "have known or should have known" of the risks associated with hazing rituals and alcohol consumption considering their embattle past.
A review of the chapter's past revealed a troubled history with disciplinary action for several years leading up to Oake's tragic death. The group faced a four-year suspension in 2018 but had it reduced to one year in 2019.
The Richmond Times-Dispatch reported that Delta Chi officials issued a brief statement about the lawsuit, pointing out that the local chapter fully "cooperated" with law enforcement officials, "permanently expelled" the six members "found guilty" for their roles in Oakes' death, and shuttered the VCU chapter.
VCU settles with family of Adam Oakes, who died in hazing incident, for $995,000 https://t.co/2aRnCV5Nb2 via @rtdnews

— Chris Coates (@ByChrisCoates) September 16, 2022
In September 2022, a Fairfax County Circuit Court judge signed off on a proposed settlement between Oakes' family and VCU lawyers. The university agreed to pay them $995,000 and revamp its oversight of fraternities and sororities.
Copyright 2023, RepublicanPress.org