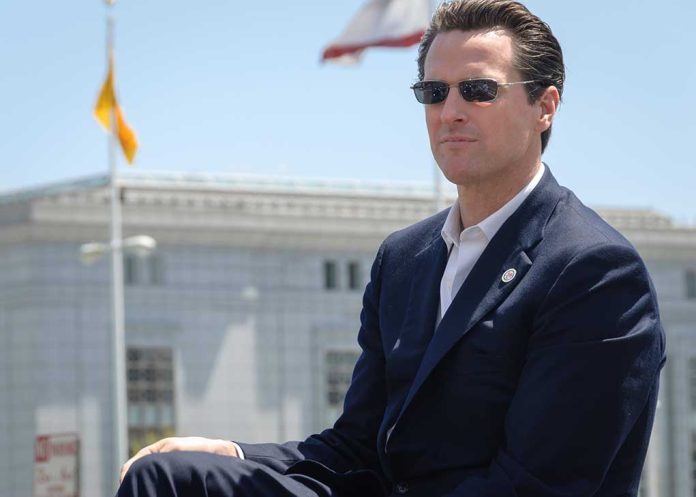 (RepublicanPress.org) – On June 3, California Attorney General Rob Bonta released a statement about a group of migrants flown into Sacramento "by private plane." Bonta said "State-sanctioned kidnapping" was not acceptable, stating the actions were "immoral and disgusting." That same day, California Governor Gavin Newsom also issued a press release, saying an investigation was underway and authorities could possibly pursue kidnapping charges. He then went on Twitter a couple of days later, called Florida Governor Ron DeSantis a "small, pathetic man," and posted California criminal code covering kidnapping.
Panelists on Fox News's Outnumbered made fun of Newsom for his threats to go after DeSantis for allegedly sending migrants to the Golden State. Kym Douglas wondered aloud if perhaps Newsom's "hair gel" had seeped "into his brain." Former MTV video jockey Lisa "Kennedy" Montgomery said the California governor should thank DeSantis for sending migrants to his sanctuary state, suggesting he send a gift basket and a "thank you note."
The Florida Division of Emergency Management sent a statement to news organizations explaining that relocating migrants is nothing new, and the people volunteered to participate in the program.
Former Press Secretary Kayleigh McEnany read part of an article written in the Sacramento Bee claiming Newsom's threat against DeSantis is nothing more than a ploy to push his own "political agenda." Members of the panel continued by attacking the state of California, pointing out the number of homeless in the state and the high tax rates. Emily Compagno said the outrage was all a show and encouraged Newsom to govern instead of grandstanding.
However, Bonta seemed to believe his state might have a case against the Florida leader. He said authorities were investigating how and why the more than a dozen migrants were transported to the area, claiming the people possessed documentation from the Florida government and were dropped off without warning.
Although he said California is happy to accept the migrants with open arms, he believes shipping them across the country with alleged empty promises is cruel. Bonta indicated authorities in his state were collecting evidence to get to the bottom of the matter.
Copyright 2023, RepublicanPress.org