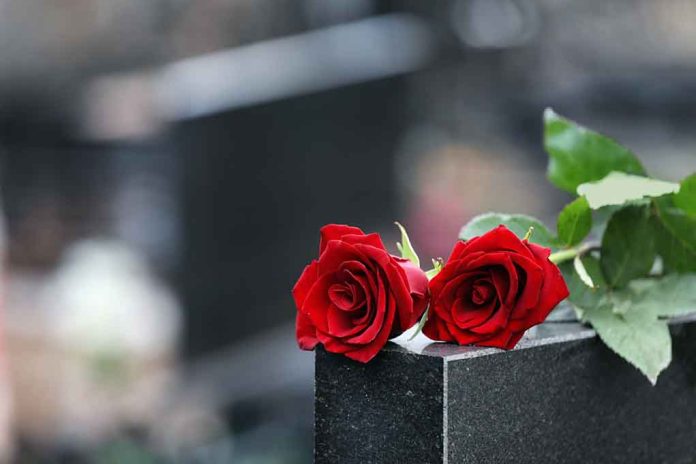 Former Defense Secretary Reportedly Passes Away
(RepublicanPress.org) – Formally trained as a theoretical physicist, Ashton B. Carter later joined the ranks of the US Department of Defense (DOD). He eventually climbed the ladder to serve as the nation's 25th Defense secretary under former President Barack Obama from February 2015 to January 2017. On Tuesday, October 25, his family announced that the former secretary died after suffering a "sudden cardiac event." He was 68 years old.
During Carter's two years as head of the department, he oversaw some of the DOD's most significant social changes in recent history. For instance, he ended the longstanding prohibition on transgender troops only serving in the nation's armed services. He also opened combat roles to women who met physical requirements.
Today we mourn the passing of former Secretary of Defense Ash Carter and celebrate a leader who left America—and the world—safer through his lifetime of service. Michelle and I extend our heartfelt sympathies to Ash's wife, children, and all those who loved him. pic.twitter.com/O7zOZ5asmd

— Barack Obama (@BarackObama) October 25, 2022
Obama released a statement praising Carter's government service and extending his and former First Lady Michelle Obama's "heartfelt sympathies" to the secretary's family and loved ones. The former president also praised Carter's many accomplishments while heading the DOD, but said his "greatest legacy" could be the "generations of young leaders he taught, mentored, and inspired."
Retired four-star admiral and former NATO Supreme Allied Commander James G. Stavridis posted on Twitter about Carter's passing, praising his "brilliant mind" and calling him a "fine leader [and] close friend." Likewise, former Secretary of State Condoleezza Rice spoke on Twitter of Carter's "dedication, extraordinary skill, and intellect."
So very sorry to hear about the sudden passing of Ash Carter. A fine leader, close friend, colleague, and a brilliant mind. Sail proudly, Mr. Secretary. https://t.co/qpEOZDDyxq pic.twitter.com/pO6S0liZzb

— Admiral James Stavridis, USN, Ret. (@stavridisj) October 25, 2022
Ash Carter was a friend of many years, an esteemed colleague and a patriot who served this nation with distinction. His dedication, extraordinary skill and intellect were his hallmarks and his loss is a great one that will be felt by many. Rest in peace my dear friend.

— Condoleezza Rice (@CondoleezzaRice) October 25, 2022
Sec. Carter is survived by his wife, Stephanie, along with his two children and three sisters. The family hasn't announced plans for a memorial service.
Copyright 2022, RepublicanPress.org