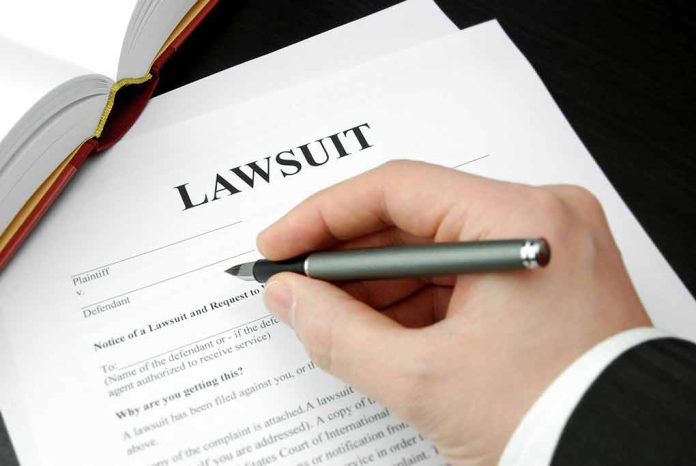 (RepublicanPress.org) – When former President Donald Trump was in the White House, Peter Navarro served as his economic advisor. Serving under Navarro as his senior aide was Garrett Ziegler whose focus on Hunter Biden and his laptop has landed him in a bit of hot water. On September 13, the first son filed a lawsuit in the US District Court of Central California against Ziegler for his alleged role in unlawfully accessing and distributing Biden's private email and photos.
Details About the Suit
The lawsuit began by calling Ziegler a "zealot" with a two-year-long obsession to bring down Hunter Biden and the whole Biden family. The legal document referred to the former aide as an extremist who, while entitled to his opinion, has no right to break the law to further his "right-wing agenda."
Biden's attorney claimed the attack by Ziegler and his associates has been ongoing since December 2020. Court documents alleged that the group spent its time "manipulating, altering, copying, and damaging computer data" that belonged to someone else. The plaintiff also stated Ziegler and his team claimed to have hacked into Hunter Biden's iPhone and supposedly copied his laptop's hard drive. However, the document does not confirm the laptop in question even belongs to Hunter Biden.
The plaintiff already demanded the defendants stop their alleged unlawful activities and return any data that doesn't belong to them. In response, Ziegler and his crew allegedly stated they would continue forward without missing a beat. Biden claimed the former aide also threatened any process server or "proxy" attempting to serve him, stating he would "blow their f**ing brains out" if they approached his property.
The president's son is seeking damages, attorney fees, and an injunction stopping Ziegler and the rest from accessing, manipulating, or copying his data, and returning what they have to its rightful owner. The plaintiff also wants the defendants to return any "money or property" they received in exchange for the data they provided to third parties.
Response to the Suit
Insider reached out to Ziegler after the filing. He said the lawsuit isn't "worth the paper it's printed on." Ziegler said he didn't manipulate any data and did no hacking. According to him, all the information to access the iPhone was "contained on the laptop." The defendant said he got the laptop from Trump's former attorney, Rudy Giuliani, who got it from the owner of the laptop store. There were 10 unnamed defendants besides Ziegler in the suit, so it appears there may be more legal action in the works.
Copyright 2023, RepublicanPress.org