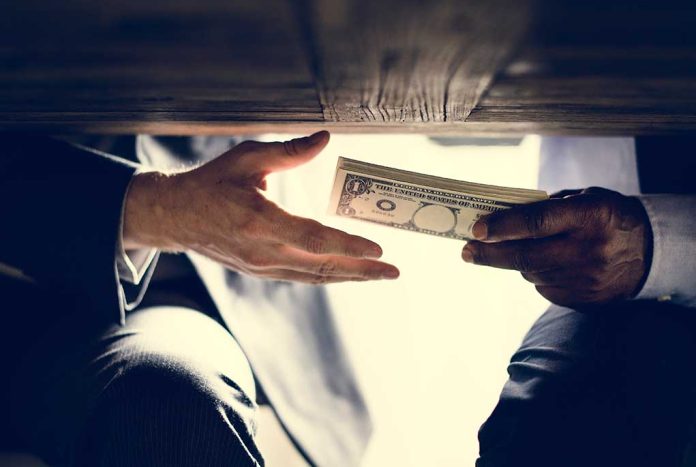 (RepublicanPress.org) – In July 2020, police arrested Former state House Speaker Larry Householder (R-OH) and multiple others for participating in an over $60 million federal bribery scheme. The arrests followed an FBI raid of Householder's farm. Nearly three years later, the court heard both sides of the case.
On March 9, a Cincinnati jury found the former state House speaker and former Republican Party Chair Matt Borges guilty of a racketeering operation that included bribery and money laundering. It took the jury two days to convict. WVXU reported former US Attorney David Devillers said the event was the biggest incident of its kind ever waged against the good people of Ohio.
— US Attorney Southern District of Ohio (@SDOHnews) March 9, 2023
In a statement, US Attorney Kenneth Parker said Householder "sold the statehouse" and Borges was a "willing co-conspirator." He declared that neither of those acts would be tolerated, as evidenced by the jury's decision.
The court found that Householder took a bribe from FirstEnergy Corp, a utility company in Akron, to pass a $1 million bill that bailed out its Davis-Besse and Perry nuclear power plants in 2019. In return, prosecutors said the energy company helped secure the former state House speaker's position and placed his allies in powerful spots as well. Householder and Borges also reportedly fought to stop the bailout repeal. They both pleaded not guilty to the charges against them. The Hill reported that Householder's defense attorneys insisted that the politician pushed the bailout bill because he thought it was a good idea and it had nothing to do with any bribe.
In the end, the prosecution proved its case. Devillers was pleased with the outcome, commending the state for a job well done. Householder said he plans to appeal and was "surprised" the jury found him guilty because he claims he did nothing wrong. Borges stated he also plans to appeal. Both defendants could spend up to 20 years behind bars.
Copyright 2023, RepublicanPress.org