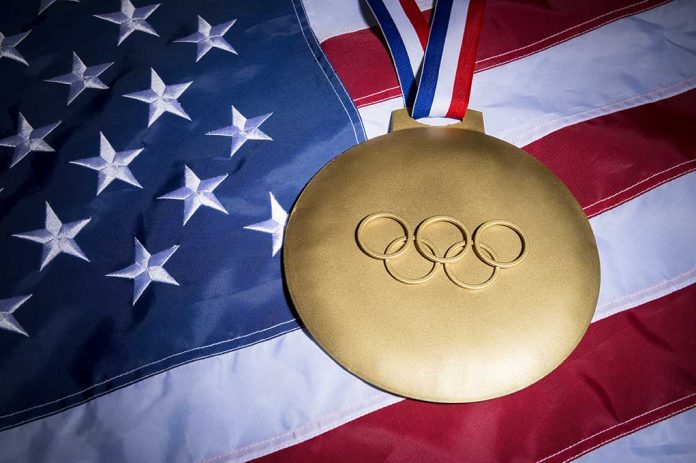 (RepublicanPress.org) – In 2002, 16-year-old figure skater and underdog Sarah Hughes shocked the world when she won the gold at the Olympic Winter Games in Salt Lake City, Utah. At that point, the Long Island native hadn't even won a "national or international title before" and was competing against such talent as Michelle Kwan, Sasha Cohen, and Irina Slutskaya. Now, Hughes is once again in the public eye.
On May 17, The Hill reported the former champion's campaign spokesperson confirmed Hughes will be running for Congress in 2024. The spokesperson, Max Kramer, told reporters that Hughes has been worried about the country and where it's headed. Her main concerns center around "rising prices, public safety," women's healthcare, and "gun violence." The new politician is expected to make her formal announcement in the coming weeks.
Sara Hughes, a former Olympic figure skating champion, has filed to run for Congress in her home state of New York. https://t.co/X0Px7ZFMdQ

— The Hill (@thehill) May 18, 2023
Hughes already has a campaign website to start her journey, praising her home of Long Island and sharing her optimism for the future. She said all it takes to make a better place for Americans is for people to unite and do "things differently." Her LinkedIn page says Hughes is currently enrolled at Stanford University and earned her Juris Doctorate from the University of Pennsylvania Carey Law School after graduating from Yale University.
The former figure skater will be running to unseat Representative Anthony D'Esposito (R-NY), who is currently serving his first term. He won the district and flipped the seat from Blue to Red after Democratic incumbent Kathleen Rice (NY) decided to retire. According to Axios, Federal Election Commission filings show former legislator Laura Gillen, lawyer Patricia Maher, and former House candidate Lawrence Patrick Henry are also running for the position in the upcoming election.
The seat lies in New York's District 4, which encompasses the southern and central portions of Nassau County. President Joe Biden won that district by 14% in 2020.
Copyright 2023, RepublicanPress.org