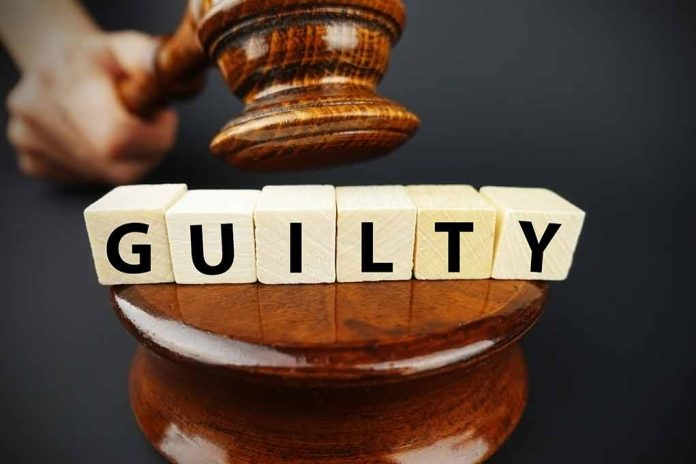 (RepublicanPress.org) – Former Puerto Rican lightweight boxer Félix Verdejo-Sánchez represented his country in the 2012 Olympics. Afterward, he decided to make boxing his career, but he started taking lengthy breaks beginning in 2016 and retired in 2020. The FBI arrested Verdejo the following year for allegedly murdering his pregnant girlfriend, Keishla Rodríguez Ortiz.
On July 28, the US Attorney's Office in the District of Puerto Rico issued a press release stating a federal jury found Verdejo-Sánchez guilty. Jurors heard evidence that the former Olympic athlete lured his girlfriend into his vehicle, injected her with drugs, attached her to a cement block, and threw her into the San José Lagoon. Additionally, a pathologist testified that the woman was alive when she was tossed over the bridge. The killer reportedly jumped into the water later on to finish the job.
A Puerto Rican jury found former professional boxer Félix Verdejo Sánchez guilty of kidnapping resulting in the death of a pregnant woman who disappeared on April 29, 2021. https://t.co/9McNBwnbzR

— The Washington Post (@washingtonpost) July 30, 2023
United States Attorney Muldrow called the murder's actions against the victim and her unborn child "senseless, cruel, and heinous." Muldrow also commended the federal and local authorities for their hard work in bringing the former boxer to justice. While FBI San Juan Special Agent in Charge Joseph Gonzalez admitted the damage done by the defendant can never be undone, he felt "justice was served."
The announcement did not detail a motive for the murder, but the Associated Press reported that a key witness, Luis Antonio Cádiz, testified that Verdejo-Sánchez pressured the victim to get an abortion. An autopsy showed the victim had fentanyl and a horse sedative in her system at the time of her death. Over 30 people reportedly testified during the trial, leading to the former boxer's conviction.
The court scheduled Verdejo-Sánchez's sentencing for November 3. He faces a mandatory life sentence for his cold-blooded crime. The AP reported that many people in Puerto Rico are calling for authorities to do more to help domestic violence victims.
Copyright 2023, RepublicanPress.org