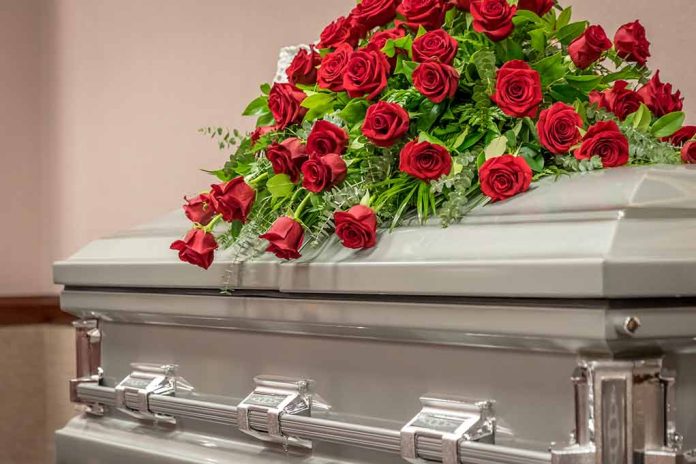 (RepublicanPress.org) – Fourteen percent of the nation's traffic fatalities involve motorcyclists, although motorcycles only account for 3% of registered vehicles and roughly half a percentage point of vehicle miles traveled annually, according to Injury Facts. Nearly 6,000 motorcycle fatalities were reported in 2021, an increase of 2% year-on-year and 19% over the last decade. Sadly, this disturbing trend recently claimed the life of former NFL running back Alexander Collins in a horrifying crash in Florida.
On the evening of August 13, the Broward County Sheriff's Office (BCSO) issued a press release detailing the fatal crash between Collin's 2004 Suzuki motorcycle and a 2002 Chevrolet Suburban in Lauderdale Lakes. The report didn't disclose the name of the SUV driver, an adult female, under Marcy's Law, a constitutional amendment barring the disclosure of certain victims' names.
Former NFL running back Alex Collins has died at age 28. pic.twitter.com/JFJPC0QQMB

— Bleacher Report (@BleacherReport) August 15, 2023
The report explained that a preliminary investigation revealed that Collins was driving eastbound on West Oakland Park Blvd., and the driver of the SUV was traveling westbound. She made a left turn to travel onto NW 33rd Ave into the motorcycle's path. Collins crashed into her rear passenger door and came to rest inside her vehicle.
Emergency rescue workers arrived at the accident site and pronounced him dead at the scene. BCSO detectives have launched an investigation into the fatal accident. The SUV's driver is cooperating with the probe.
Collins played five seasons in the NFL as a running back for the Seattle Seahawks and the Baltimore Ravens from 2016 to 2021, with a one-year break in 2019. He also played for the USFL's Memphis Showboats for one season.
On August 14, the Seattle Seahawks posted a statement from Collins' family on its X account. "Alex was cherished by his family and friends," they wrote, adding that anyone who knew him could "attest to his drive… and larger-than-life personality." They also asked for everyone's "thoughts and prayers" during their "difficult time."
Likewise, the Baltimore Ravens posted a statement noting that Collins would be "remembered for the light and love" he carried to others. Coach Harbaugh echoed that sentiment, writing that the running back's light "shined brightly."
Copyright 2023, RepublicanPress.org