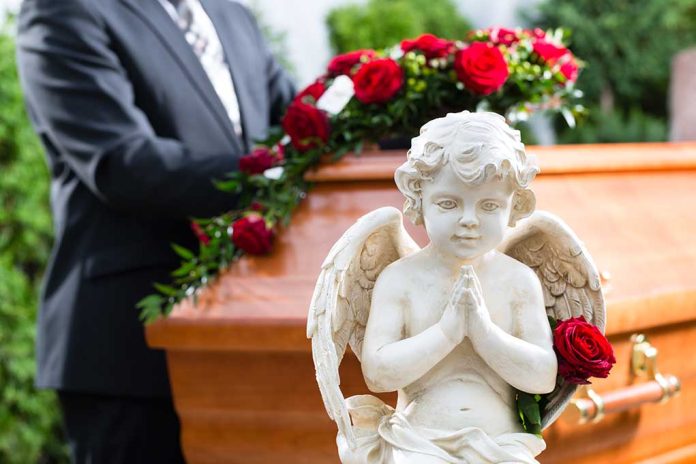 (RepublicanPress.org) – Residents of New York City are in mourning after learning that a well-known news anchor with a career spanning nearly 30 passed away. On May 7, Fox 5 WNYW announced that John Roland, a "trusted voice in New York news," died earlier that day at 81.
Roland was a native of Pittsburgh, Pennsylvania. He graduated from California State University's Long Beach campus in 1964 and kicked off his career in the Golden State shortly afterward. Roland worked briefly for NBC News Los Angeles before transferring to KTTV, a local LA station owned by the now-defunct Metromedia Station.
In December 1969, Roland moved to the East Coast to join KTTV, another local Metromedia-owned news broadcaster in New York City. In 1985, the company sold all of its television stations to Rupert Murdoch's News Corporation, which then used them to create its flagship network of Fox Television Stations.
The legendary reporter worked his way through the ranks in New York City, covering the political beat for Fox 5 on weekdays and anchoring the 10 O-clock News for the station on weekends. Eventually, he took over the anchor's seat for the weeknight edition of the nightly news at 10. He held that position until his 2004 retirement.
Roland appeared in several motion pictures as a reporter, once playing himself. He had roles in the 1980 comedy Hero at Large alongside John Ritter and Anne Archer. He also had roles in Eyewitness (1981) with William Hurt and Sigourney Weaver and played himself in The Scout (1994), sharing the spotlight with Brendan Fraser and Albert Brooks.
My wife, granddaughter and me. I am blessed. @ Hidden Bay https://t.co/GuyU8Yp4DQ

— john roland (@anchorsrest) April 8, 2022
The news anchor was married four times but didn't have any children. He spent his latter years in Florida with his wife Zayda, enjoying life with her and her grandchildren. His final post on his Twitter account linked to a photograph of him and Zayda at Hidden Bay, Florida, on his Instagram account. He captioned it, "My wife, my granddaughter, and me. I am blessed."
Brandon died of complications from a stroke.
Copyright 2023, RepublicanPress.org