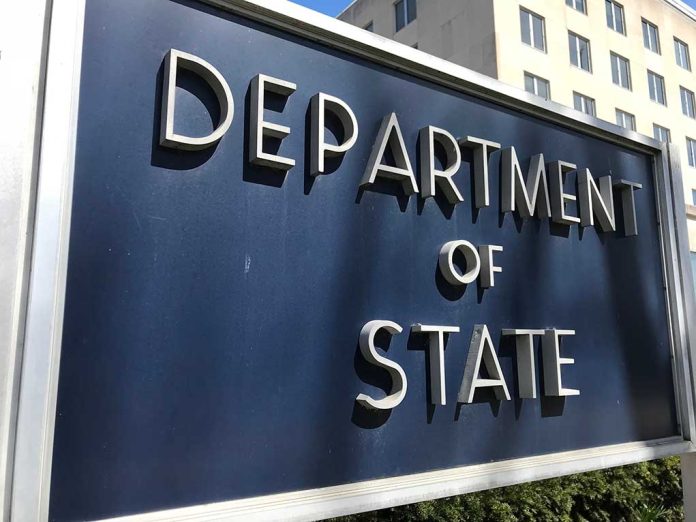 (RepublicanPress.org) – Several American combat veterans have joined the International Legion of Territorial Defence of Ukraine (aka the Ukrainian Foreign Legion) and other military groups since Russian forces invaded the country in late February 2022. A recent social media post revealed that a former US Marine reportedly died in eastern Ukraine.
On April 30, independent journalist and documentary filmmaker Jake Hanrahan posted a tweeter thread announcing that "lifelong leftist organiser [sic]" Cooper "Harris" Andrews died in combat in Bakhmut. Hanrahan also noted that Andrews was a longtime supporter of Popular Front, an independent grassroots media group focusing on armed conflicts and war. Another post included a screenshot of a selfie sent in a message thread advising the recipient to "remember me with my hammer" if he was "martyred."
I'm very sad to say this, but one of the @PopularFront_ community has been killed fighting in Ukraine. Cooper 'Harris' Andrews, 26, was a long time PF supporter and part of our Discord. He was a former US Marine and lifelong leftist organiser. He was killed in Bakhmut. pic.twitter.com/ZdNIzRlXdw

— Jake Hanrahan (@Jake_Hanrahan) April 30, 2023
Andrews initially enlisted with the International Legion, an official arm of the Ukrainian armed forces. However, when his contract expired, he joined the Resistance Committee/Black Headquarter, a group of anarchists fighting against Russian troops in Ukraine. A relatively new organization, they published a manifesto in May 2022 outlining their goal of protecting Ukraine and all of Eastern Europe from Russian imperialism.
That organization posted a photograph of Andrews on its Instagram account. According to them, the "American internationalist" died fighting alongside his comrades on April 19. The post also noted that he participated in several activities at home but couldn't stand idly and let Russian imperialists overrun Ukraine. The group concluded their remarks by reporting that Andrews died fighting alongside two other Black Headquarter members, adding, "Andrews is forever in the ranks!"
Andrews' mother, Willow Andrews, confirmed his death with CNN. However, she advised that his body hasn't been recovered yet due to continued heavy fighting in the area. Similarly, the US State Department acknowledged the death of a US citizen in Ukraine but didn't provide a name. A spokesperson said the department wouldn't provide further information "out of respect for the family's privacy."
Copyright 2023, RepublicanPress.org