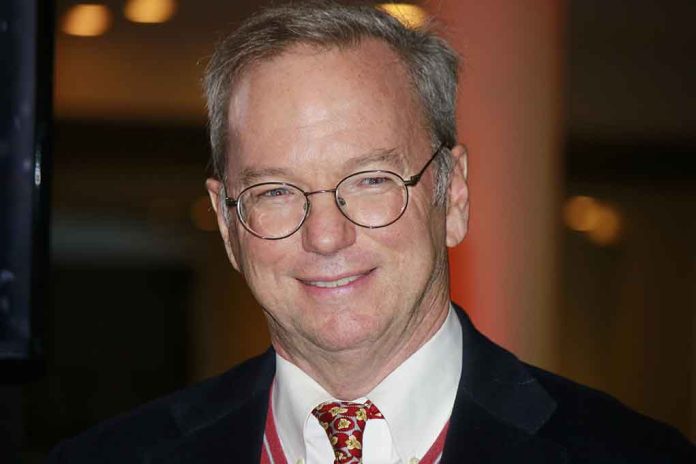 (RepublicanPress.org) – There's little doubt that Big Tech has a large influence over the everyday lives of Americans and the future of politicians. Just ask banned conservative leaders, like former President Donald Trump, if you have any doubts. A recent report indicates that Google's former head has indirectly supported the Biden administration's science office.
On Monday, March 28, POLITICO published an exposé saying that the charity of billionaire and former Google CEO Eric Schmidt indirectly paid the salaries of two of President Joe Biden's science-officer staff members for several weeks. According to the report, the Federation of American Scientists, a foundation Schmidt Futures pays into, paid for the salaries of two officials. Schmidt Futures fellowships also reportedly paid for travel expenses to science conferences for others.
Eric Schmidt filled the WH science office with allies — and picked up their salaries https://t.co/qAe6byhk2j via @politico

— Matthew Kaminski (@KaminskiMK) March 28, 2022
One of those employees, Marc Aidinoff, rose to serve in his current post as the chief of staff for the White House Office of Science and Technology Policy (OSTP). Likewise, Schmidt Futures Chief Innovation Officer Tom Kalil reportedly remained on the company's payroll in 2021 while working as an unpaid consultant for the OSTP. After serving only four months, he left that post.
POLITICO confirmed through emails and unnamed Biden administration sources that more than a dozen officials out of 140 assigned to the OSTP have ties to Schmidt either as current or former paid employees. Schmidt himself maintains close ties to leading Biden Administration officials, raising red flags with watchdog organizations regarding potential ethics violations on the part of the White House.
What do you think of a Big Tech leader attempting to influence federal science policy?
Copyright 2022, RepublicanPress.org