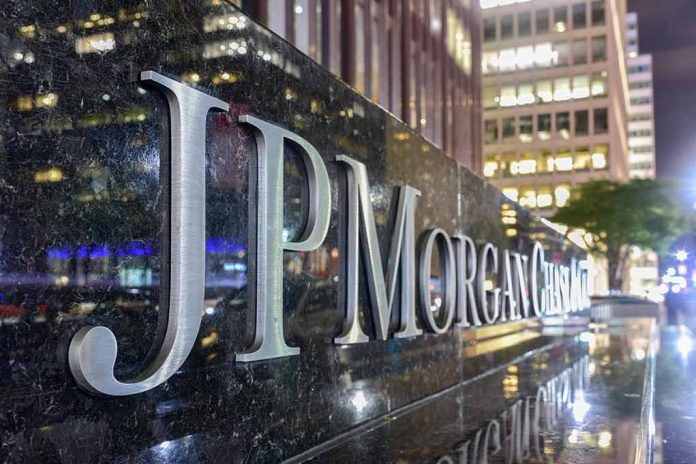 (RepublicanPress.org) – In March, JPMorgan Chase & Co. filed a third-party lawsuit against the company's former executive Jes Staley for allegedly hiding information about deceased pedophile and former client Jeffrey Epstein. The financial entity believes Staley knew of Epstein's illicit trips to the US Virgin Islands and wants to hold him accountable for any losses the bank suffers as a result. The islands are suing the bank for damages, and if they lose, the company wants Staley to pay.
In April, Staley asked the court to dismiss the suit against him, but a federal judge from the US District Court in Manhattan denied the request on May 24. Judge Jed Rakoff wrote in the order that he would draft an opinion explaining his reasoning "in due course." CNBC reported the ruling came down just a couple of days before the CEO of JPMorgan, Jamie Dimon, was scheduled to sit down for a deposition regarding the legal case against the bank.
JPMorgan not only called for the court to hold Staley liable if they lose the suits, but the corporation also wants the former executive to pay back the compensation he received while working with Epstein from as early as 2006 through 2013. Additionally, the bank is asking for punitive damages from Staley as well as reimbursement for the bank's attorneys' fees. CNBC estimated that the overall potential liability exceeds $80 million.
Reuters recently reported that Staley regretted his friendship with Epstein but denied having any knowledge about his crimes. The former executive said he believes JPMorgan is using him as a scapegoat for its own failures and claimed others within the company knew about Epstein's illegal activities. However, JPMorgan Attorney Leonard Gail said if the former banker had done his job properly, Jeffrey Epstein would never have "been a client" in the first place.
The cases are reportedly set to begin in October of this year. Staley's attorneys did not comment on the ruling.
Copyright 2023, RepublicanPress.org