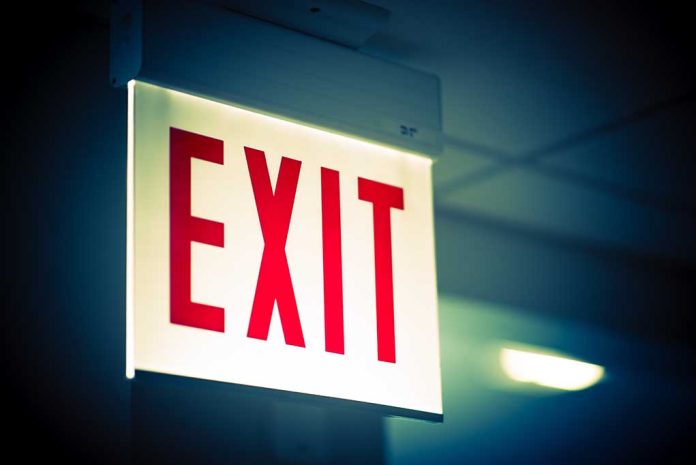 Former Congresswoman Says She's Quitting the Democratic Party
(RepublicanPress.org) – Former Representative Tulsi Gabbard (D-HI) was elected to the House in 2012 as the first Hindu to hold the position. The legislator was also the first woman who served in combat to join Congress, according to Biography. The ambitious politician even made a bid for the White House in 2020 before dropping out to support President Joe Biden. But it seems her run with the Democrats has come to an end.
On October 11, Gabbard revealed she can no longer stay with the Democratic Party, as she doesn't agree with the current iteration of the Left. In a Twitter post, the Hawaii resident called her now-previous party an "elitist cabal of warmongers" who promote "anti-white racism."
I can no longer remain in today's Democratic Party that is now under the complete control of an elitist cabal of warmongers driven by cowardly wokeness, who divide us by racializing every issue & stoke anti-white racism, actively work to undermine our God-given freedoms, are… pic.twitter.com/oAuTnxZldf

— Tulsi Gabbard 🌺 (@TulsiGabbard) October 11, 2022
The military veteran shared her conviction in the Twitter thread that the government should be "of, by, and for the people," as stated in the US Constitution. Gabbard said she no longer thinks Democrats encompass that belief and invited her left-leaning former colleagues to join her in abandoning the party.
The politician did not specify which party she was joining, only that she doesn't fit within the group she's been with for the last 20 years. The former presidential candidate encouraged everyone listening to keep the Founding Fathers' vision for the country in mind. Those are the ideals Gabbard thinks should be the focus of the nation and are absent from the current "woke" side of the aisle.
Gabbard also spoke on "Tucker Carlson Tonight" after her announcement, explaining her decision in greater depth. She said she feels the Democratic Party is run by people who "despise the Constitution" and try to undermine Americans' rights. She added that at the end of the day, the issue of freedom was at the "heart" of her choice to step away.
Copyright 2022, RepublicanPress.org