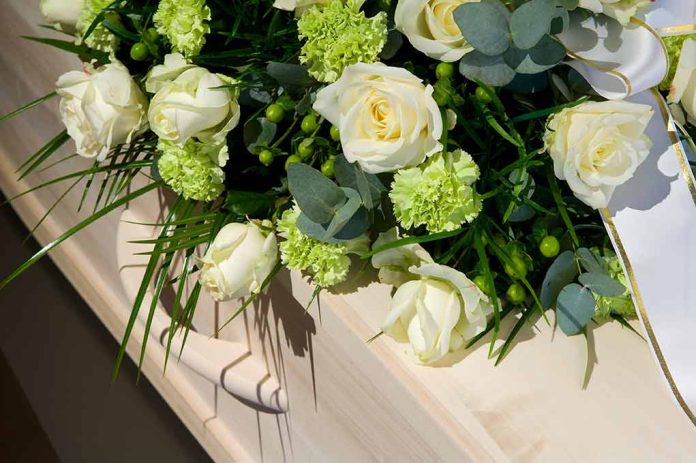 (RepublicanPress.org) – The Eagles, an iconic American rock band, originally formed in Los Angeles in 1971. Founded by Glenn Frey and Don Henley, both talented musicians, the band's inception marked the fusion of country, rock, and folk music, setting them apart in the industry. The other founding members also included Bernie Leadon and Randy Meisner. The Eagles went on to become one of the best-selling bands in history with such hits as "Hotel California," "Take It Easy," and "Witchy Woman."
On July 27, the Eagles announced that Meisner passed away the previous evening at the age of 77. The group's bassist and vocalist had been suffering from Chronic Obstructive Pulmonary Disease (COPD) and died from complications. Born in Scottsbluff, Nebraska, in 1946, Meisner was inducted into the Rock and Roll Hall of Fame in 1998, along with the Eagles. The band's announcement said the musical artist was an vital part of the group and "instrumental" to its early success.
Rest in Peace, Eagles co-founder Randy Meisner. #RIPRandyMeisner pic.twitter.com/aEnnPkoU35

— Classic Rock In Pics (@crockpics) July 27, 2023
The founding four members of the band released multiple highly successful albums, including "Eagles," "Desperado," "On The Border," One of These Nights," and "Hotel California." The Eagles called Meisner's vocal abilities "astonishing," pointing to the group's "Take It to the Limit" ballad as prove of his amazing range.
Meisner left the band in 1977 when the pressure got to be a bit too much. The musician told Rolling Stone in 2013 that he was "always kind of shy," and a disagreement between the members, in addition to his exhaustion, prompted him to leave the group. That didn't stop him from singing, however, as he went on to produce more hits on his own.
According to the BBC, the band invited him to do a world tour in 2013, but he couldn't because of his health. The outlet reported that Meisner said in an interview he didn't listen to the Eagles' albums on a regular basis, but when he heard them on occasion, he was reminded of how awesome they are.
Copyright 2023, RepublicanPress.org