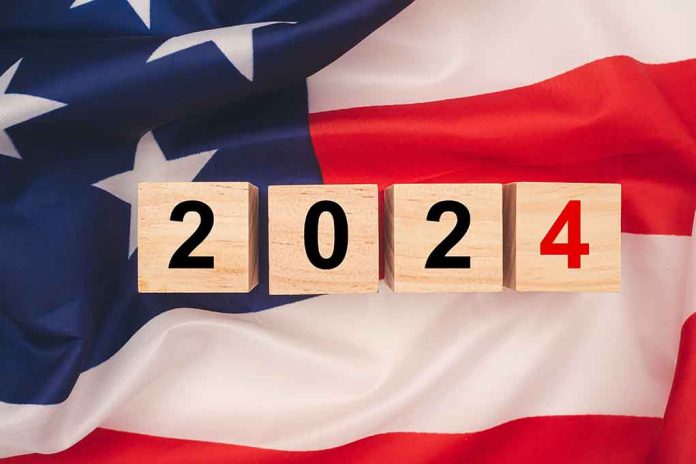 (RepublicanPress.org) – A total of 17 viable candidates faced off for the Republican presidential nomination during the 2016 campaign cycle, providing lively competition and raucous debates, resulting in Donald Trump's eventual victory. In 2020, and with the power of the incumbency, Trump only faced five candidates who appeared on five or more primary ballots. However, 2024 looks to be another exciting year for GOP hopefuls with Asa Hutchinson's recent entry into the race.
Hutchinson announced his bid for the Republican nomination during an interview with "This Week ABC" host Jon Karl on April 2. "I have made a decision… I'm going to run," he declared, adding that he wouldn't make his formal announcement until later in the month — possibly on the 26th, as noted on his Twitter account.
If you want to stay connected and be the first to know about the event in Bentonville on April 26, head over to https://t.co/W7oSr7fVIA and sign up! https://t.co/mZQITcuvG0

— Gov. Asa Hutchinson (@AsaHutchinson) April 2, 2023
Hutchinson noted that he had traveled the country the last six months and was convinced the American people "want leaders [who] appeal to the best of America" and not to the nation's "worst instincts."
The former governor already expressed his belief that Trump shouldn't serve a second term shortly after the news broke of the former president's indictment by Manhattan District Attorney Alvin Bragg.
When questioned by Karl how he thought Trump's indictment might impact the 2024 campaign cycle, Hutchinson replied that it added an element of "unpredictability" to the race. Noting that it was a "sad day for America" when a former president faces criminal charges, he said that the country needs to move forward and that the American people are going to have to separate the ideas for the future from the current chaos.
Born on December 3, 1950, Hutchinson has a lengthy record of public service, starting with his time as a US Attorney for the Western District of Arkansas from 1982 to 1985. He also served in various other roles, including two terms as US representative, administrator of the DEA and Under Secretary for Homeland Security under George W. Bush, and two terms as Arkansas governor.
Notably, Hutchinson served as one of the 13 impeachment managers appointed by the House to conduct former President Bill Clinton's Senate trial. Hearings began on January 7, 1999, and concluded with his acquittal five weeks later on February 12.
Aside from Donald Trump, Hutchinson faces competition for the Republican nomination from multiple people, including Montana's former Secretary of State Corey Stapleton, political commentator and entrepreneur Vivek Ramaswamy, and former North Carolina governor and UN Ambassador Nikki Haley.
Copyright 2023, RepublicanPress.org