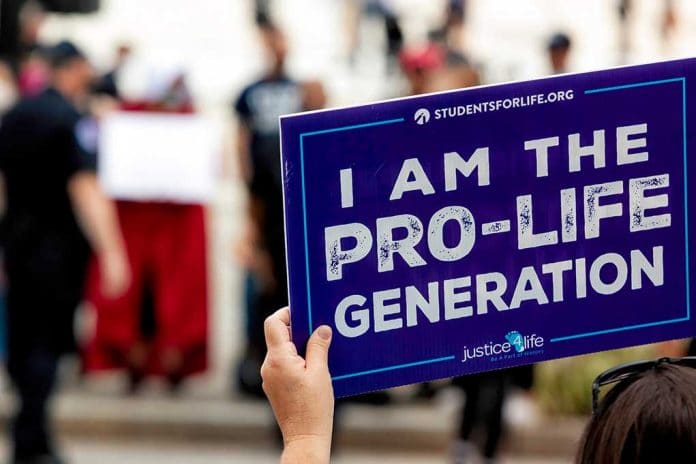 (RepublicanPress.org) – The war on the unborn remains in full swing in most states while the nation awaits the US Supreme Court's (SCOTUS) ruling on Dobbs v. Jackson Women's Health Organization, an abortion case that could overturn the landmark 1973 Roe v. Wade decision. Meanwhile, lawmakers in Florida are moving forward with strict abortion legislation aimed at limiting access to the procedure.
On Wednesday, February 2, Florida's Senate Health Policy Committee advanced a bill banning abortion after 15 weeks. Senate Minority Leader Lauren Book (D-District 32) proposed an amendment providing exceptions in instances of incest, rape, and human trafficking.
Florida Republicans on Wednesday rejected a move to create exemptions for rape, incest and human trafficking in their proposal to ban abortions after 15 weeks, advancing the bill to tighten access to the procedure.https://t.co/WtJYMveg5X

— Newsmax (@newsmax) February 3, 2022
The Republican-led committee rejected the amendment, and the bill passed along party lines. However, the bill's sponsor, Sen. Kelli Stargel (R-District 22), reached across the aisle, giving her assurance she would work with Book to address those awful crimes.
"I will partner with you to fight these crimes," Stargel said, and punish the perpetrators of those crimes "to the fullest extent of the law." But, she added she didn't think letting criminals to seek refuge by forcing or allowing abortions solves the problem.
The proposed legislation now moves to the full Senate for debate and an eventual vote.
What are your thoughts? Do you agree with this legislative measure, or do you favor keeping the rape, incest, and human trafficking exemptions in place?
Copyright 2022, RepublicanPress.org