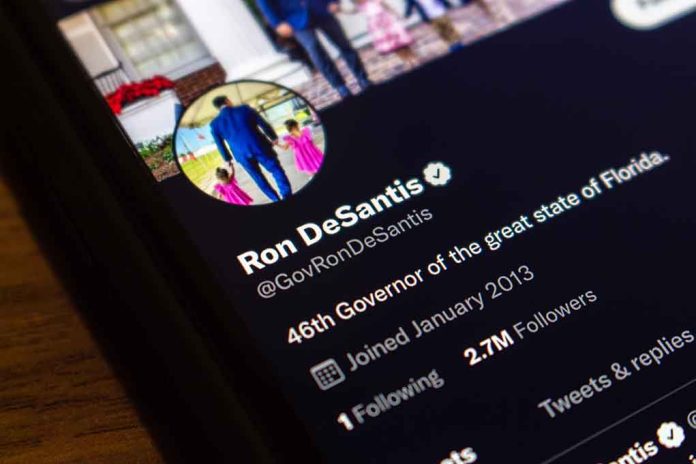 (RepublicanPress.org) – The race to the White House is heating up, with six people officially in the running for the position. More are expected to announce their campaigns for the Oval Office in 2024, including President Joe Biden and possibly Florida Governor Ron DeSantis. According to polls, former President Donald Trump is the front-runner for the GOP nomination, with the DeSantis coming in second — despite the fact he hasn't formally announced his candidacy. In mid-March, CBS News reported Representative Chip Roy (R-TX) was the first in the party to endorse the governor. Recently, he gained another backer.
On April 18, Representative Laurel Lee (R-FL) became the first Florida legislator to endorse DeSantis for president. The congresswoman previously served as the governor's secretary of state. Lee stated that her previous position gave her a "firsthand" view of the politician's leadership skills and "commitment to core conservative principles." The lawmaker said the United States is in trouble and needs someone in charge who has a "proven track record" for winning. Lee concluded DeSantis could bring his apparent successes in Florida to the whole of the US.
🚨 Florida Congresswoman Laurel Lee Endorse Governor DeSantis for President 🚨 pic.twitter.com/AgBXgEV39J

— Erin Perrine (@ErinMPerrine) April 18, 2023
Trump has also picked up some endorsements since announcing his candidacy. The Hill reported some of the lawmakers behind the former president include Senators Tommy Tuberville (R-AL), Cindy Hyde-Smith (R-MS), Eric Schmitt (R-MO), JD Vance (R-OH), and Lindsey Graham (R-SC). The outlet also listed more than a handful of GOP lawmakers from the House who also support Trump for another stint in the White House. His most recent endorsements included Representatives John Rutherford (R-FL), Brian Babin (R-TX), and Jim Jordan (R-OH).
Currently, DeSantis is traveling around the country promoting his recently published book about his leadership skills supporting Florida's freedom. According to Reuters, the former president and some of his supporters believe the governor is using the tour to conduct a shadow campaign for the White House.
Some reports have indicated DeSantis could announce his candidacy when his state's legislative session ends in May.
Copyright 2023, RepublicanPress.org