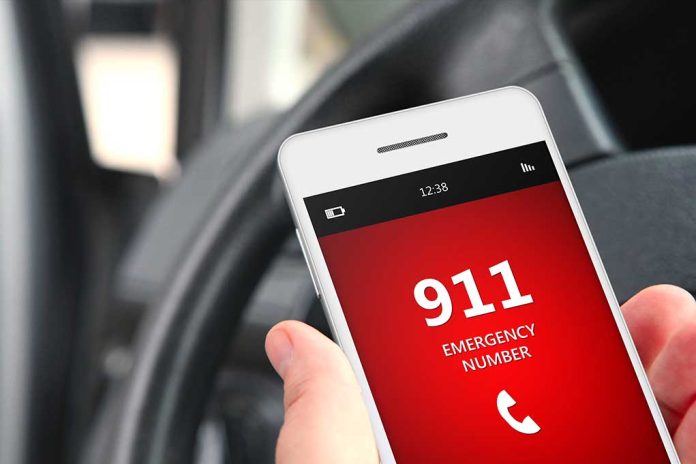 (RepublicanPress.org) – With the holidays just ending, many people across America likely watched the classic Christmas movie, "Home Alone." The film depicts a child as the main character who foils a couple of bungling wanna-be thieves from committing crimes. While the bandits in the story were fictional characters who weren't smart enough to pull off their heist, some real-life burglars failed more spectacularly — they told on themselves.
On December 31, 911 dispatchers in Polk County, Florida, received an emergency call from a local home. But that call didn't come from the people who lived in the home; reports say it was placed by a couple alleged robbers burglarizing the residence. The local sheriff's office released a statement saying that when the dispatcher answered the call, there was silence on the other end, so police were sent to the scene. Upon entry, deputies found two people who weren't supposed to be there.
Burglary suspects called Polk 911 for police help moving stolen goods https://t.co/e7xVJhDDtQ pic.twitter.com/D1sJH1Uzky

— Orlando Sentinel (@orlandosentinel) January 4, 2023
According to the Polk County Sheriff's Office, the suspects — identified as Martin Gonzalez-Garcia and Ashializ Roldan-Oscasio — called the cops because they wanted help moving items out of the house. One of the suspects admitted to police that she was also trying to secure a ride to the airport, as the pair wanted to vacation in New York for a couple of days.
Authorities tied Gonzalez-Garcia to a burglary earlier in the day at a Dollar General store, arresting him for that offense plus the incident at the home. Authorities also arrested Roldan-Oscasio for burglarizing the residence. According to Fox 13 News, the male suspect admitted to the charges against him with regard to the general store, saying he needed money and only entered the house because he was cold. The couple is also facing drug charges, as police said neither suspect has a medical marijuana card.
Copyright 2023, RepublicanPress.org