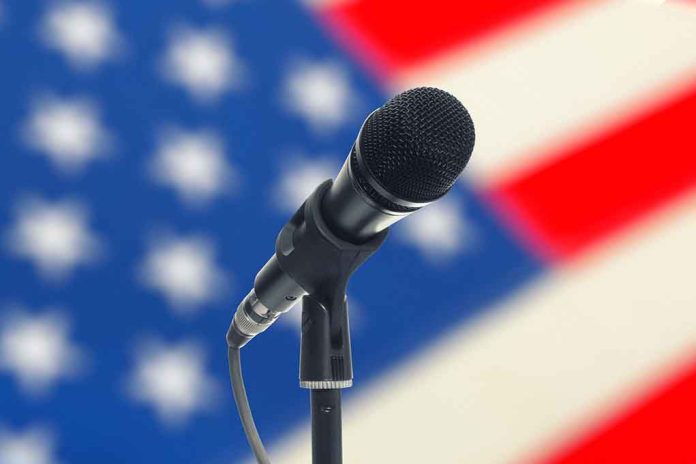 (RepublicanPress.org) – With less than a year before the primaries, Republicans are running leaps and bounds ahead of their Democratic counterparts. For instance, the Republican National Committee (RNC) voted on the month for its first presidential debate.
On February 23, media outlets exploded with the news that the RNC's Standing Committee on Presidential debates voted earlier that day to host the first GOP presidential debate in Milwaukee, Wisconsin, this August. The Hill obtained a copy of a letter to RNC committee members from Chairwoman Ronna McDaniel advising that final details had not been finalized yet.
RNC votes to hold first presidential debate in Milwaukee https://t.co/v6LemHuQTS pic.twitter.com/lfx62jNRyd

— The Hill (@thehill) February 23, 2023
So far, multiple Republicans have announced their candidacy for the 2024 Republican nominations. Former Montana Secretary of State Corey Stapleton announced his bid on November 11, 2022, followed by former President Donald Trump four days later. Former UN Ambassador and South Carolina Governor Nikki Haley declared her candidacy on February 14. Meanwhile, entrepreneur Vivek Ramaswamy revealed he'd be running as well on February 21.
Dozens of unknowns have also filed paperwork as candidates, but so far, Trump and Haley are the only registered candidates likely to garner enough support to participate in the upcoming debate.
Politicos expect a large slate of GOP candidates, including several Trump administration officials like former Vice President Mike Pence and Mike Pompeo, who served as the Director of the CIA and Secretary of State.
Likewise, it's widely believed that Florida Governor Ron DeSantis will announce his bid for the nomination, although he hasn't confirmed anything one way or the other. So far, he is the only potential candidate presenting a viable challenge to Trump's campaign, according to pollsters. As one might expect, the former president has already launched a series of attacks on DeSantis.
Other possible Republican contenders include senators Ted Cruz (TX) and Tim Scott (SC). Several governors could decide to run, including Kristi Noem (SC), Chris Sununu (NH), and Glenn Youngkin (VA). Florida senator Rick Scott appeared to rule out a run during a December 2022 appearance on the Hugh Hewitt Show, stating that he would seek re-election instead.
On the Democratic side, President Joe Biden has signaled his intention to run despite his low approval ratings and rumblings within the party that it's time for the next generation to rise to power. Popular contenders like governors Gavin Newsom (CA) and Gretchen Whitmer (MI) say they won't run regardless of Biden's decision.
Lecturer and author Marianne Williamson recently announced her campaign as well. However, she also started a campaign for the 2020 and dropped out before the primaries.
Copyright 2023, RepublicanPress.org