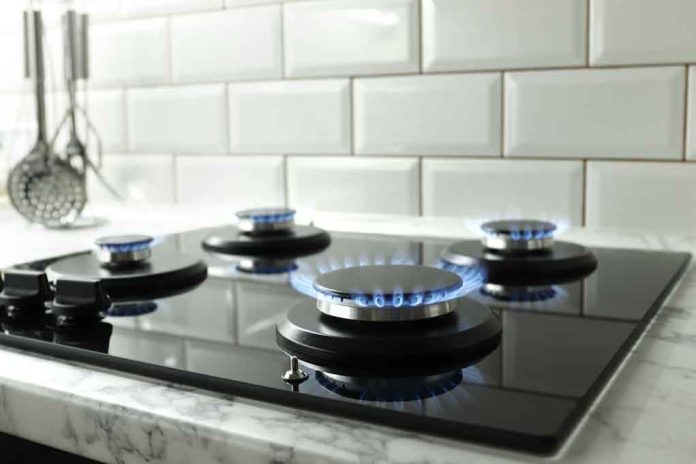 (RepublicanPress.org) – In July 2019, Berkeley, California, passed a new ordinance banning natural gas connections in new construction starting in 2020. The measure, which was the first of its kind in the country, was put into place to help reduce emissions in the city. However, the California Restaurant Association soon filed suit against the city, claiming the action violated state and federal laws — now a court has issued a ruling.
On April 18, the Associated Press reported a federal appeals court overturned a lower court's ruling from 2021 which kept the ban in place. The Ninth US Circuit Court of Appeals in San Francisco stated the lower court was incorrect in upholding the ordinance. Judge Patrick Bumatay wrote that the Berkeley ban impacted "the quantity of energy," which is up to the federal government to regulate — not the city.
A California city's ordinance banning natural gas hookups in new buildings was toppled by the Ninth Circuit, which said that the ordinance is preempted by federal law.https://t.co/efFS8Ucoi0

— Bloomberg Law: Environment (@environment) April 17, 2023
The association's argument also centered around the impact such a ban would have on the food industry. According to NPR, the restaurant group alleged that removing gas stoves would prevent eating establishments from preparing certain foods like "flame-seared meats" and "charred vegetables," which can't be accomplished without a flame. The organization said there would be a significant impact on ethnic foods typically offered in the Bay Area.
The president of the association, Jot Condie, praised the court's decision. He said the city was simply "overreaching" with the ban, stating it wasn't "equipped to regulate" the energy use or efficiency of appliances in residential or commercial spaces.
Those who supported the ban said the move was an important step in addressing climate change, air quality, and "protect[ing] public health." Earth Justice Attorney Matt Vespa, who previously pointed to a study regarding the possible health risks of benzene leaking from gas stoves, vowed to fight the ruling. The AP stated environmental groups will likely appeal the court's decision.
Copyright 2023, RepublicanPress.org